Jadyn is 32 months old & Gabe is 13 months old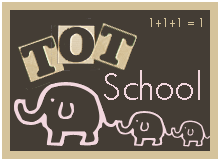 Our focus this week was the letter R.
Jadyn loves crafts! She gets upset if she doesn't have a "cwaft". This week we made a Rabbit and a Rooster. Thanks to
Totally Tots
for the great ideas!
Jadyn is all about scissors right now. It's been making quite a mess with paper everywhere, but she does her best to clean it up. She's really getting the hang of using them. I might try having her cut out on lines next week.
Mj's co-op took a field trip to the fire station. Jadyn got to tag along and loved it!!! She was so excited to see the fire engines. She was even more excited to get a water bottle and firefighter hat when she left.
We made rainbow crayons with our broken crayons, too. She loved this so much she wanted to break all of her crayons!
Gabe is almost walking. He took one step last night!!!
Mj loves to put balls in this toy. He just figured out that if he pushed the red knob it plays music and the gears move around.
He's all boy!! He loves sports already, basketball, baseball, and the big purple ball!=)
Playing with some old school Fisher Price!
He loves this geometric sorter! Of course, taking it apart is more fun than trying to put it back together!