Jadyn is 33 months old & Gabe is 13 months old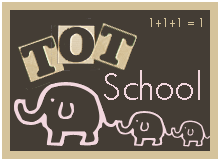 This week we focused on "V". Our printer broke so I didn't have many activities for Jadyn, but we made due with what we have. It was a pretty laid back week.
V is for vegetables and violin. Great crafts at
Totally Tots
.
Jadyn enjoyed the alphabet power point from
1+1+1=1
.
A pony ride from big brother is always fun!
Jadyn got to come to Mj's field trip to the veterinarian. She loved watching the dog get his teeth cleaned.
Gabe was all about his octopus toy this week.
Chewing on some wooden veggies - how nutritious!
Gabe tried to help Jadyn make a card, but she didn't want any help!
Gabe loves this basketball net, too. We bought this for Mj when he was a baby and it has definitely been well used!=)