Jadyn is 39 months old & Gabe is 19 months old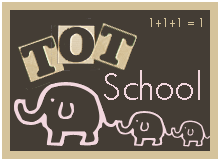 We focused on "F", "5", "orange" and body parts this week. Here's pictures of our week.
Jadyn's orange paper. She loves to color.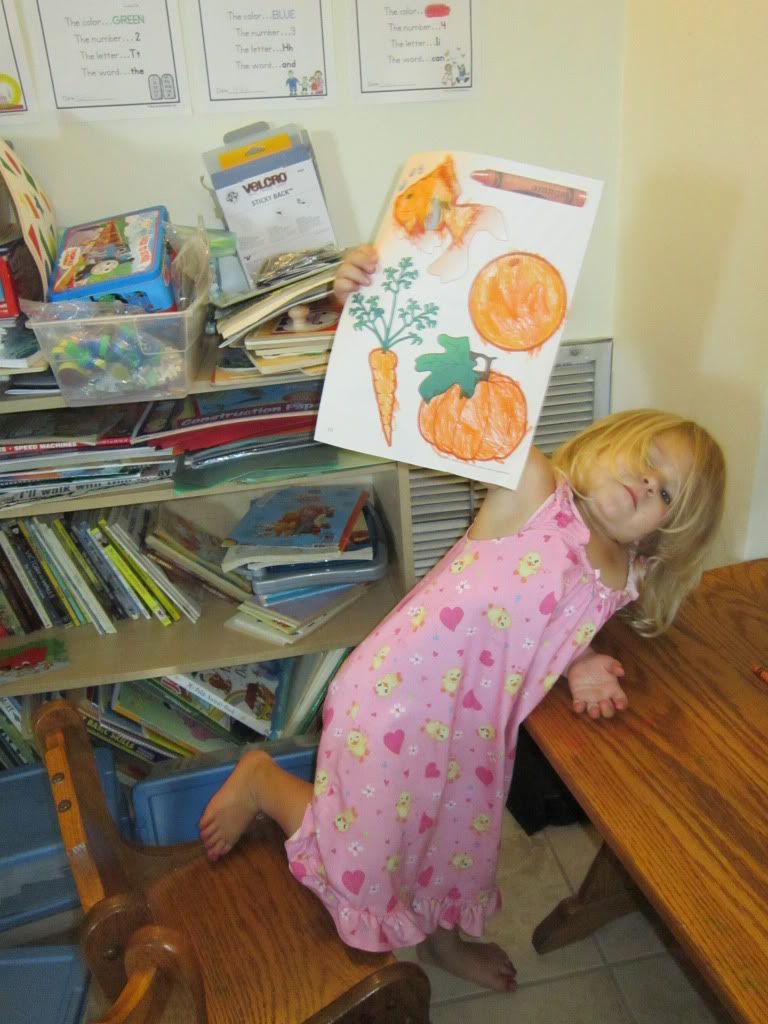 Jadyn was excited that her verse was actually longer than she was.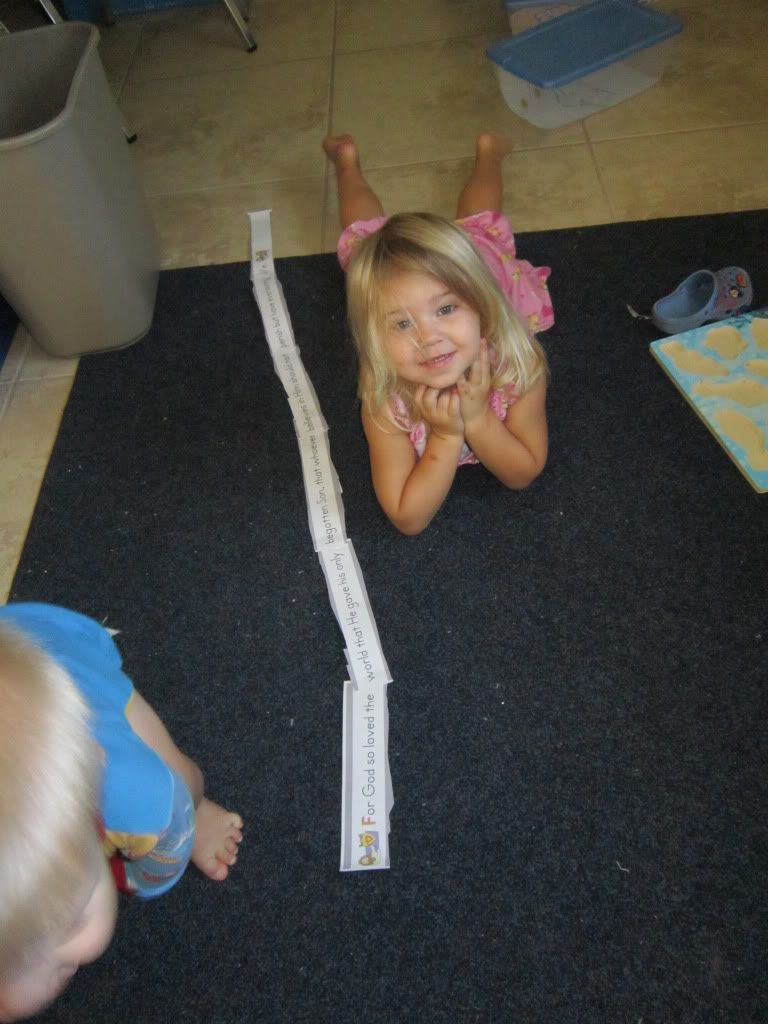 Catching fish.


Reading her book "A Friend for Me."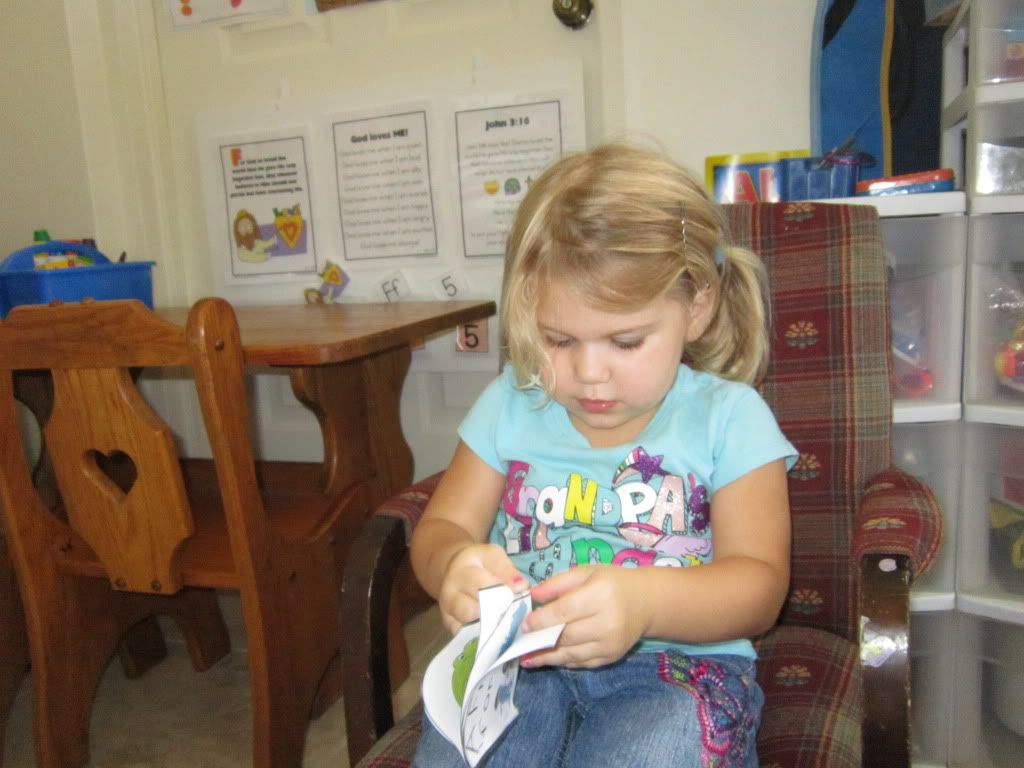 Tracing "F"


F is for fruit snacks.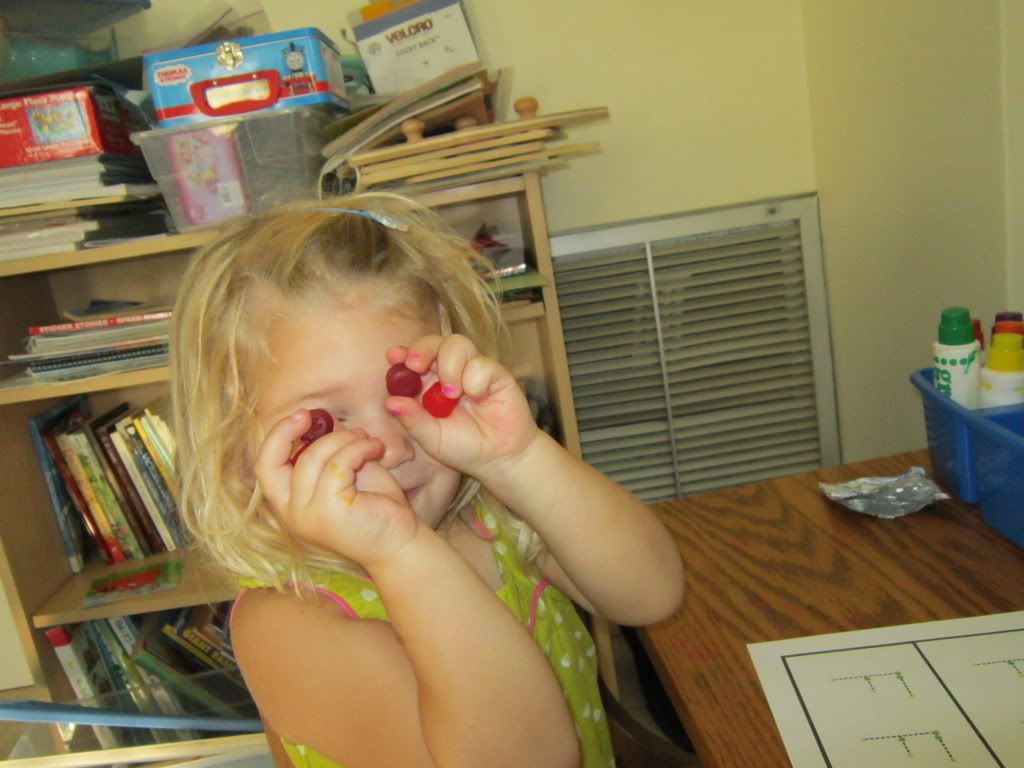 Coloring her Bible verse - John 3:16 "For God so loved the world that He gave His only begotten Son, that whoever believes in Him should not perish but have everlasting life."


Making a fish out of her geometric shapes.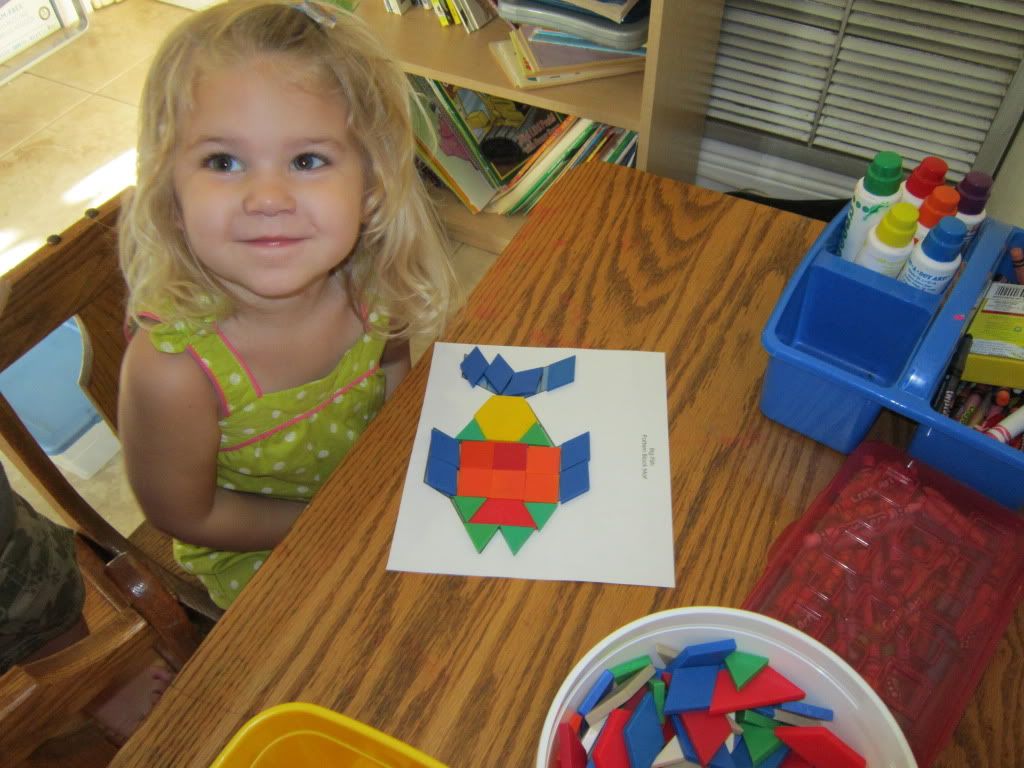 Making a clown out of shapes.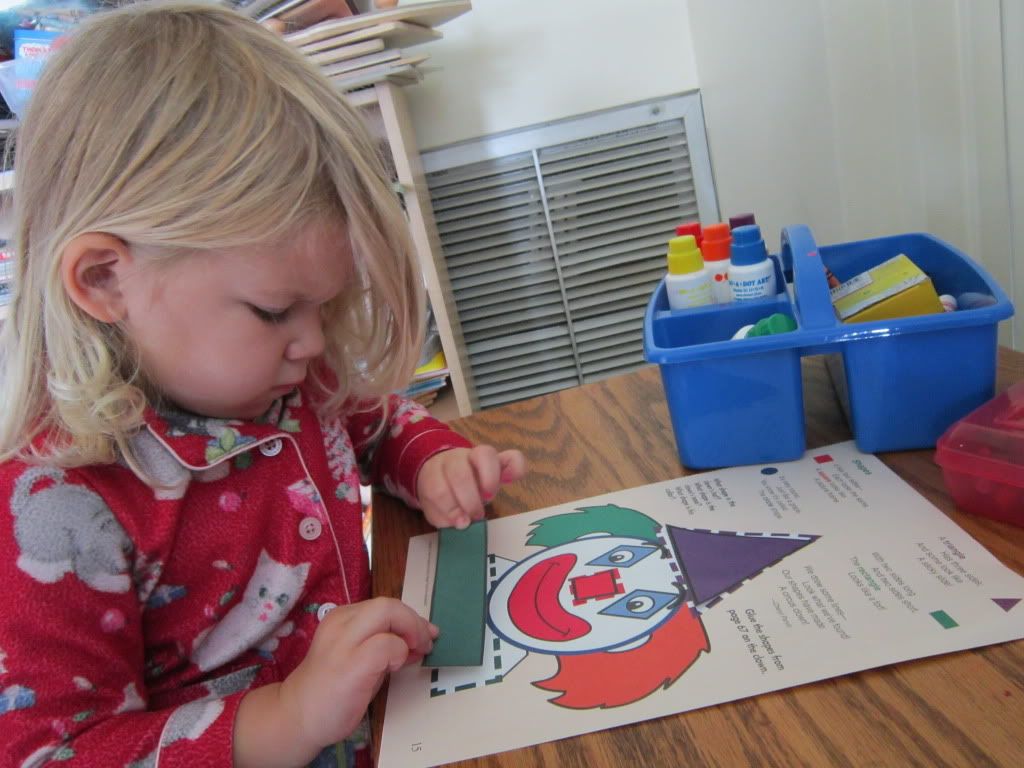 Building fish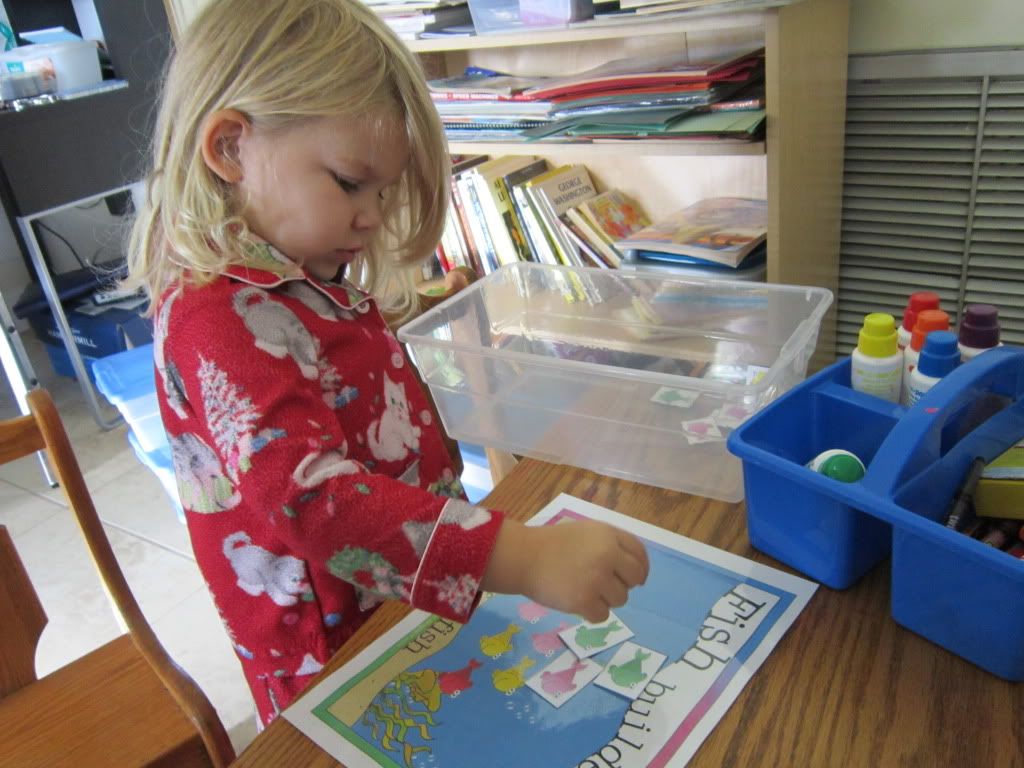 Dot-a-dot F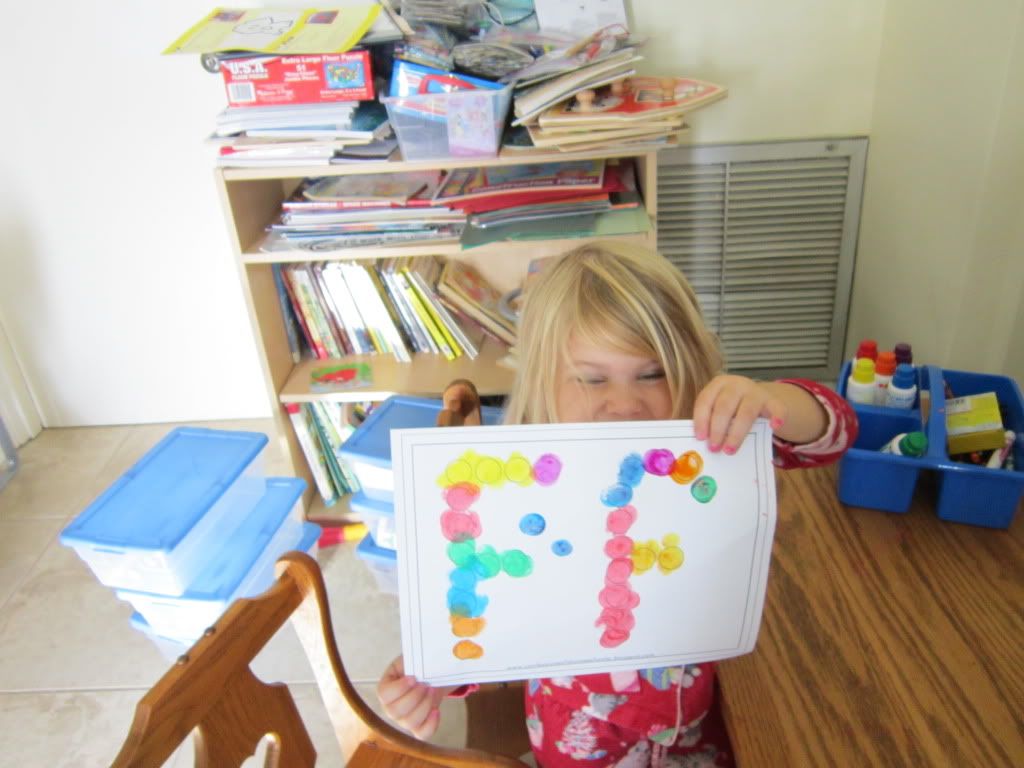 A hand print fish.


5 apples in the basket.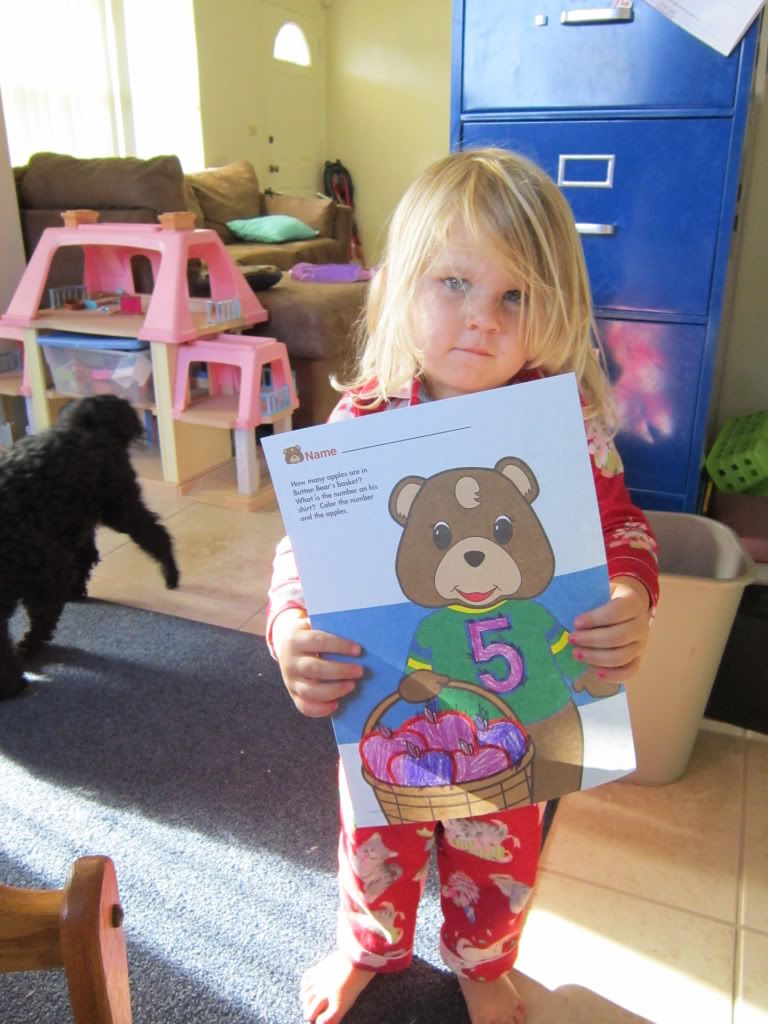 Gabe is enjoying his tot school time. Playing cars and garage is always fun.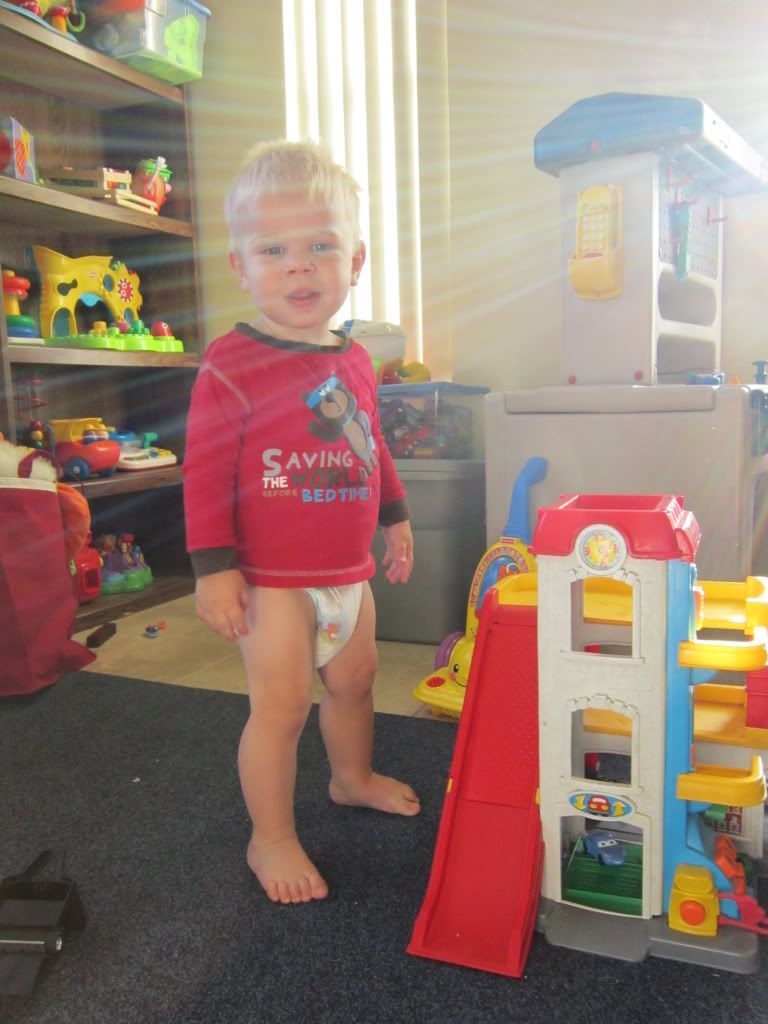 Learning with his puppy.

Dot-a-dot fun.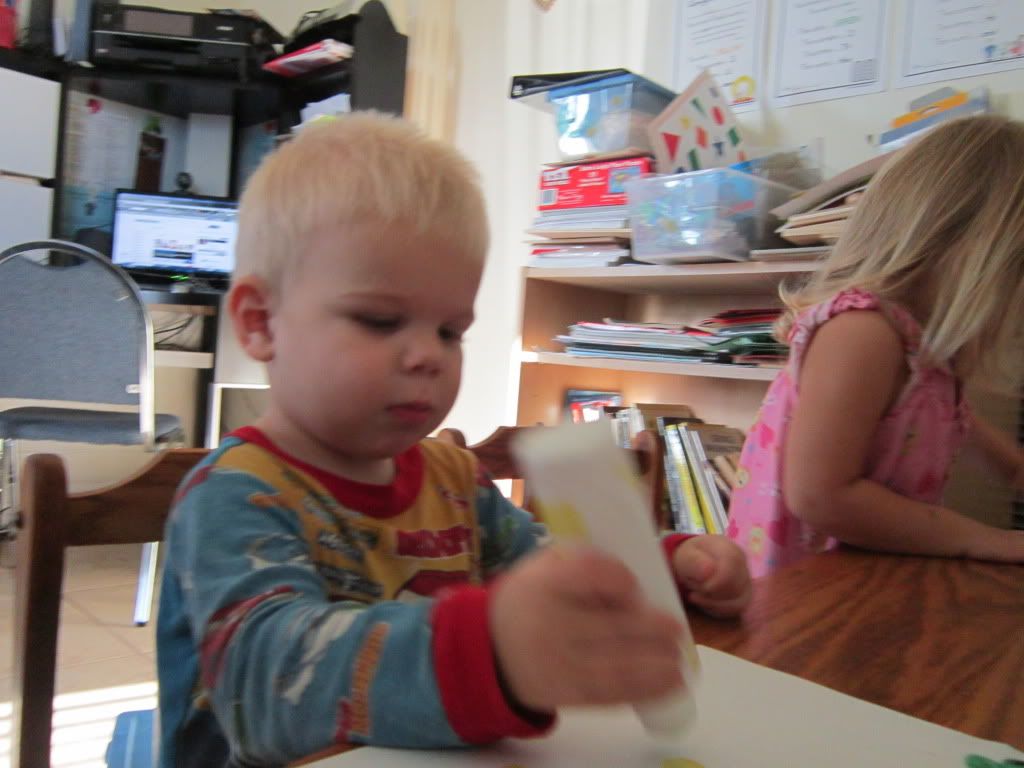 Fish puzzle!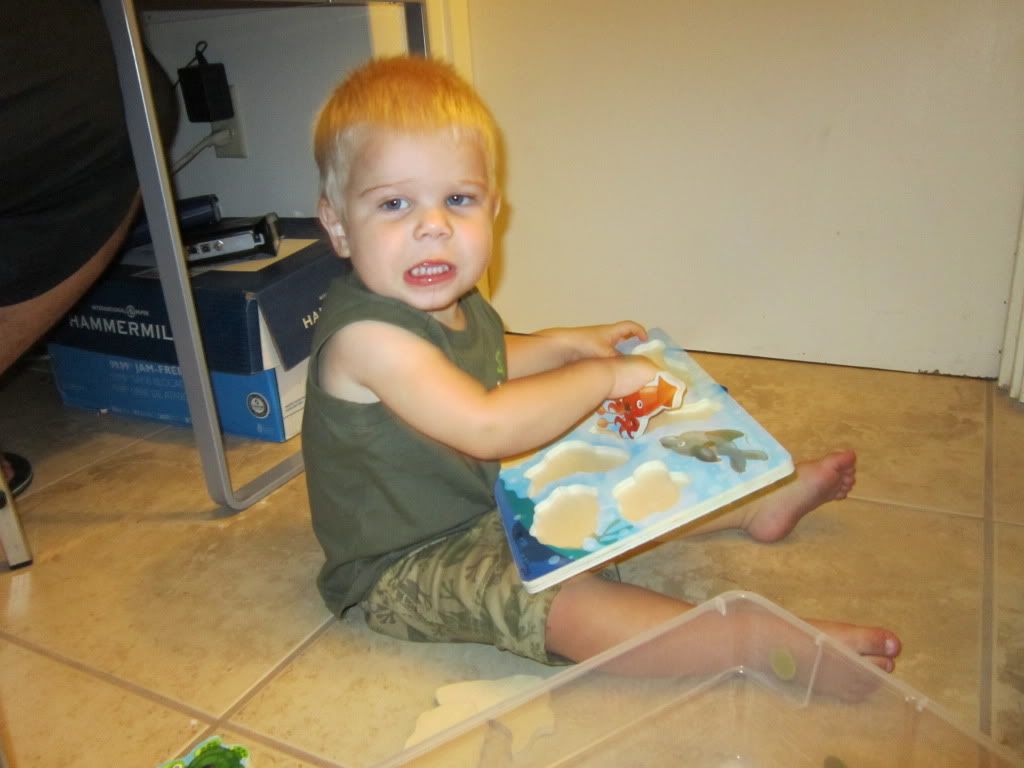 Ok, maybe some days totschool isn't that fun.

Working hard on using his fork.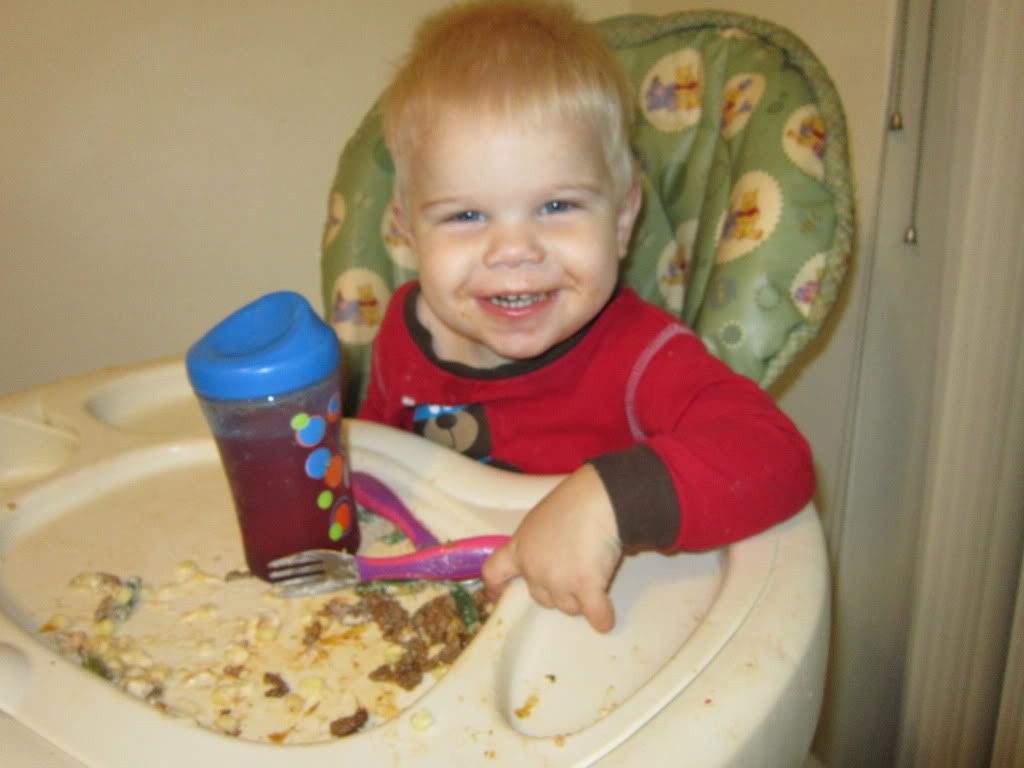 Stacking alphabet blocks.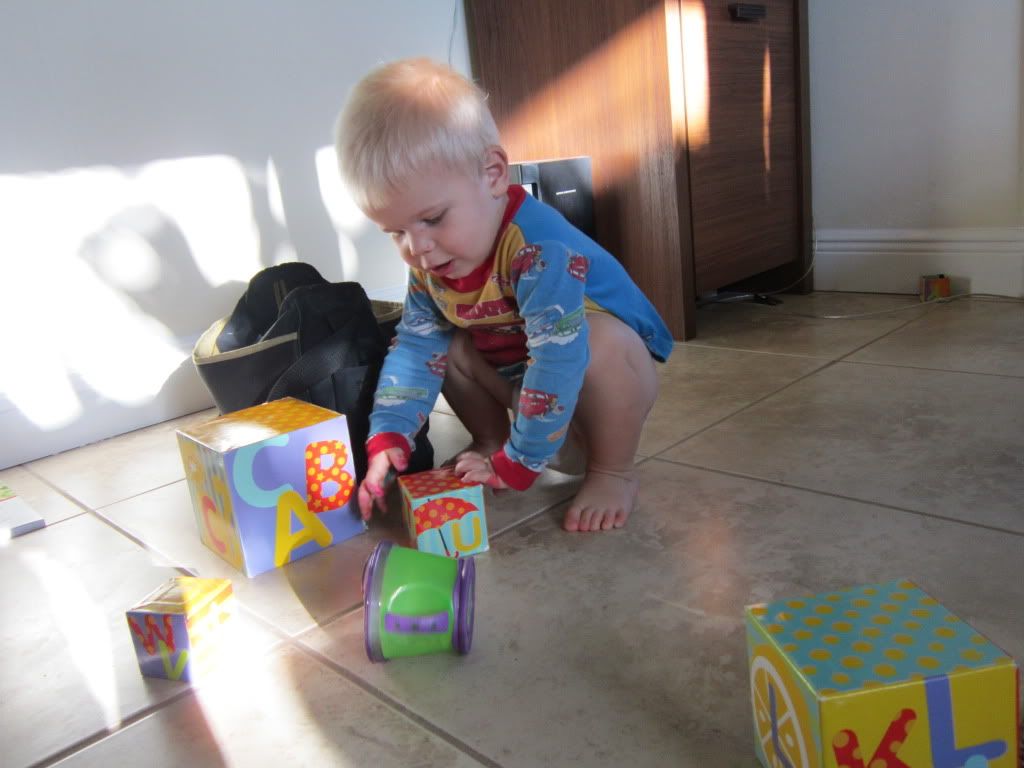 Thansk to
1+1+1=1
and
Confessions of a Homeschooler
for their great printables and ideas!