I think I cry every time Gabe gets a haircut. He looks so grown up after every hair cut. This hair cut
went much better now that Gabe is all about Elmo. So we stuck in one of our Elmo's World DVDs and Gabe was intently watching Elmo while Mark did the cutting.
Time for the hair cut.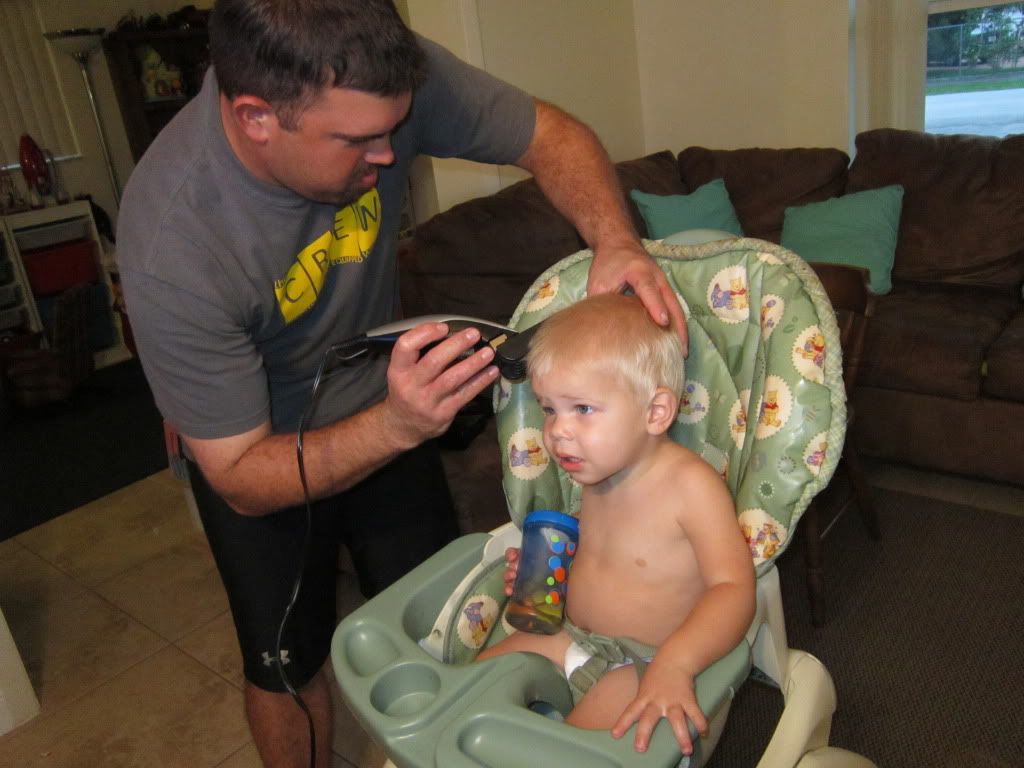 I love this face! Can you tell he was really into Elmo's World!!! LOL