Last night was the school's annual Spaghetti Supper! The kids had a blast on the rides and games! They sure were tuckered out by the time we went home. Mj loved hanging out with his friends and going on rides with them. I hear laser tag was a hit with his friends Levi and Sutton. Jadyn loved all the rides. And Gabe enjoyed petting the horses. Here are some pics from the night.
Mj and his friend Levi battling for victory!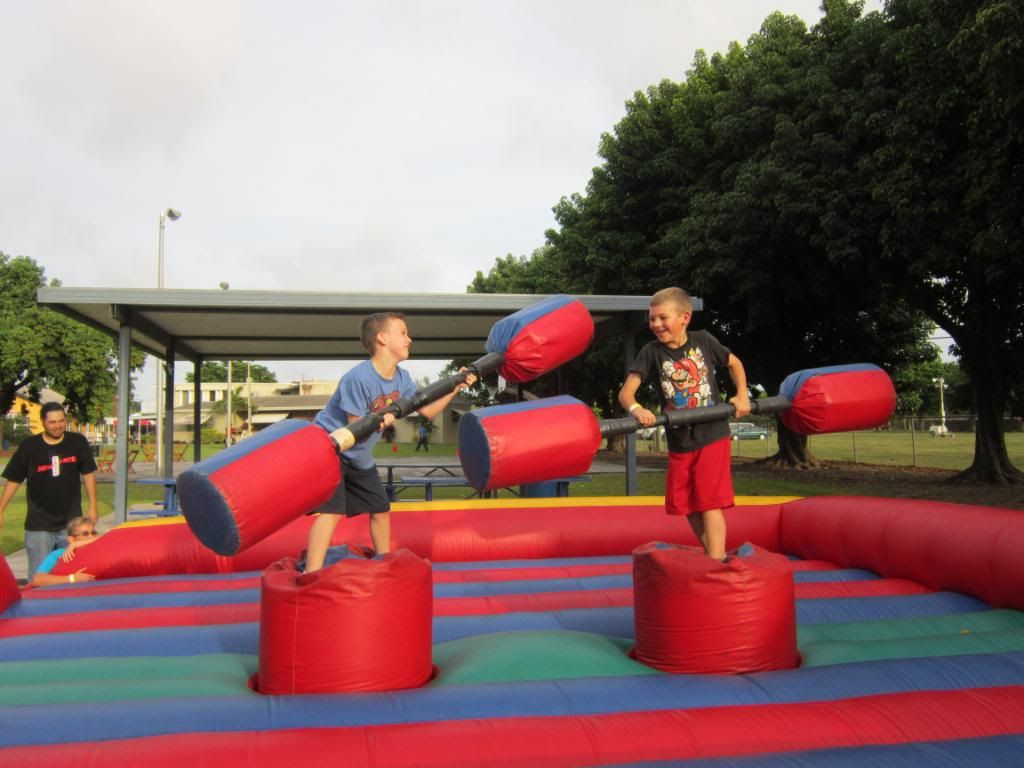 Jadyn ready for a pony ride.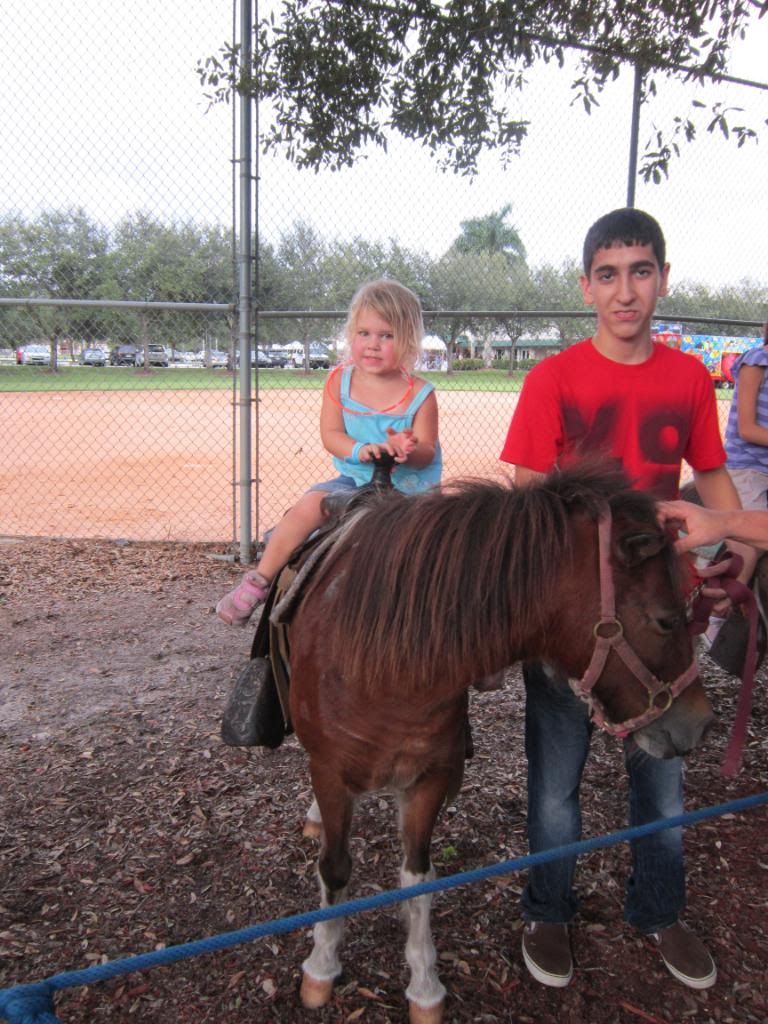 Gabe finally sat on the horse. This smile only lasted a couple of seconds. When the horse moved he freaked out! LOL
Jadyn and her best friend Kaylee ready for the hay ride.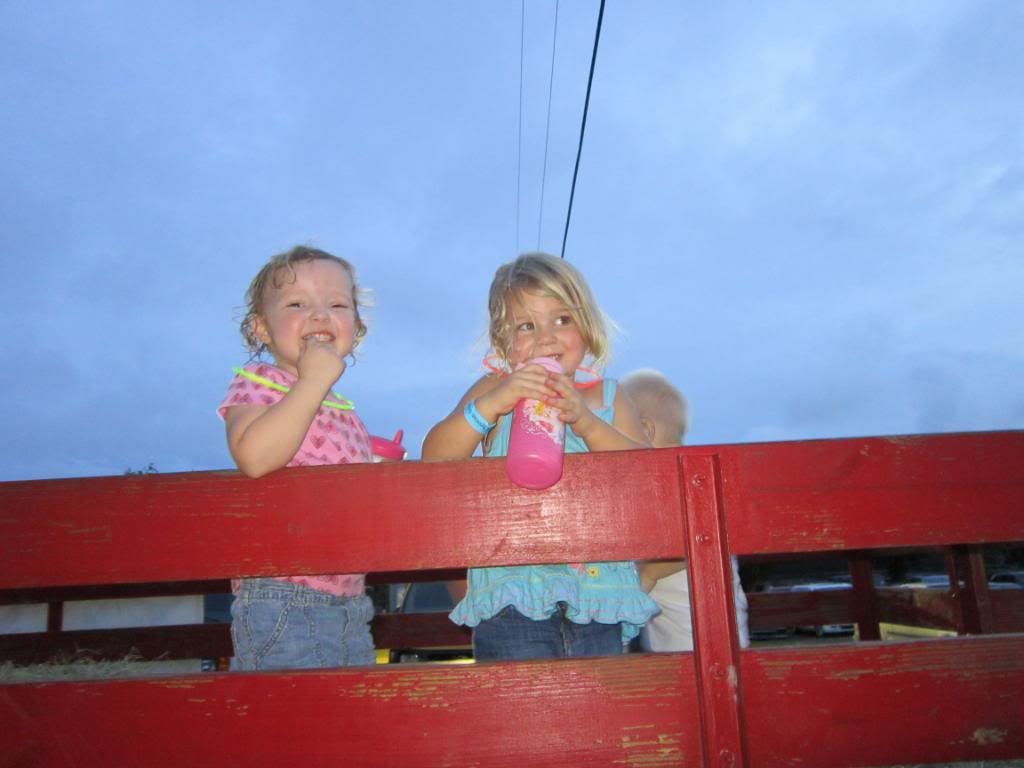 Mark & Jadyn enjoying snack time.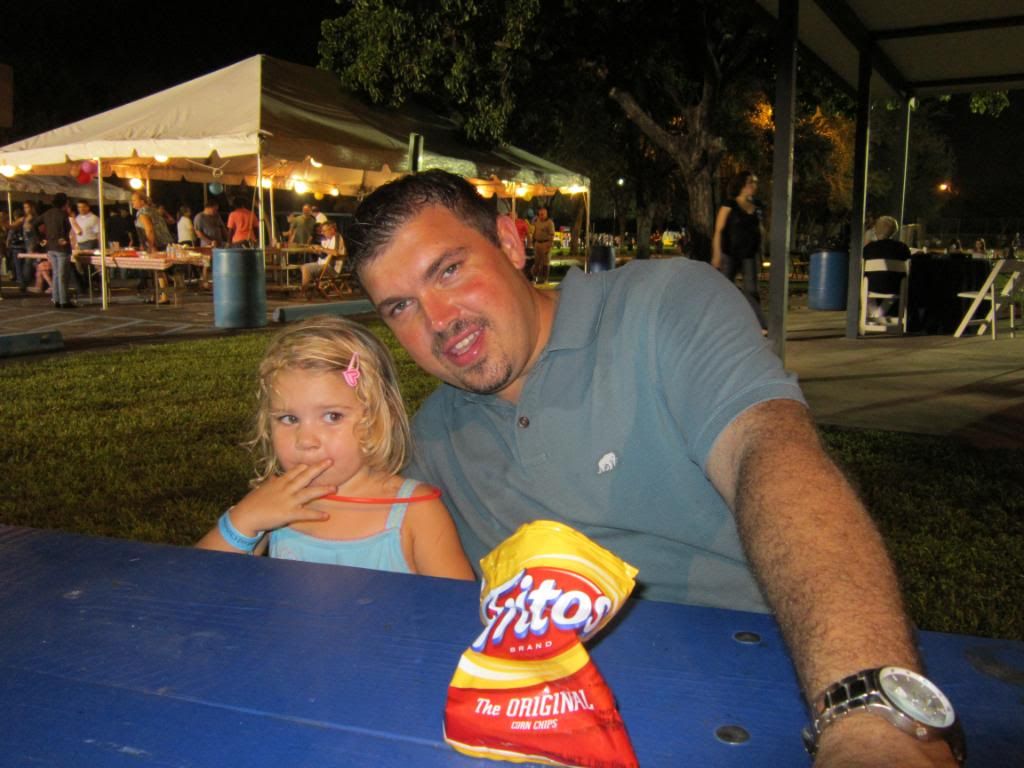 Mj and I enjoying a break, too.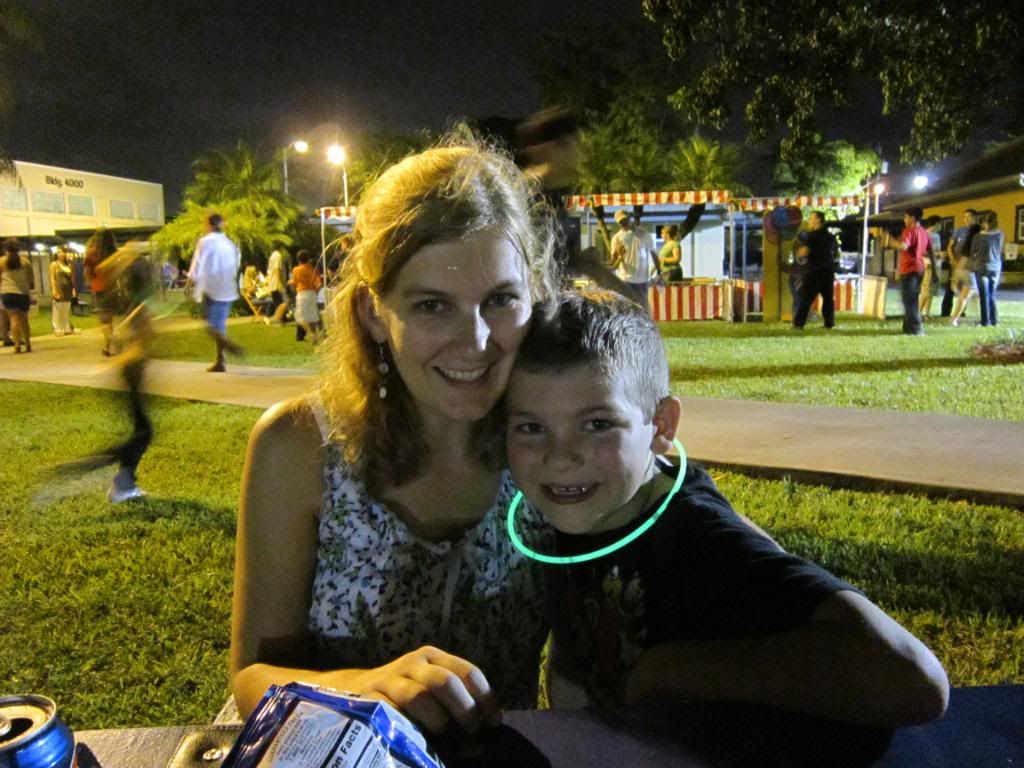 Mj's class's scare crow (" I was a 3rd Grade Spy'')