Jadyn is 40 months old & Gabe is 20 months old
.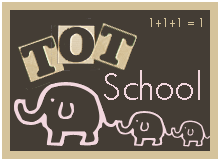 After having 2 weeks off of tot school Jadyn was so excited to get to work on the Letter E. We also focused on the number 6, the sight word "is", the color purple, and kitchen and food things. Can I just say how cute she says the word "sushi". She calls it "squishy!" I would make her say it over and over! =) Here's our week in pictures.
Jadyn reading "Where is the egg?" to Gabe.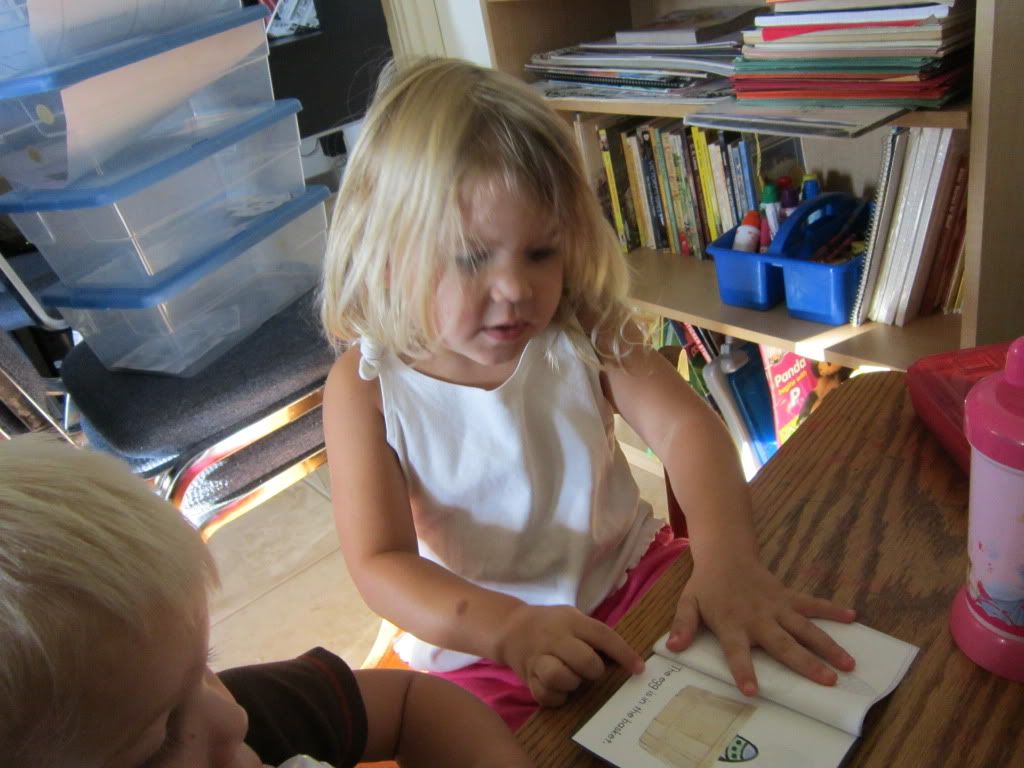 What a beautiful purple paper!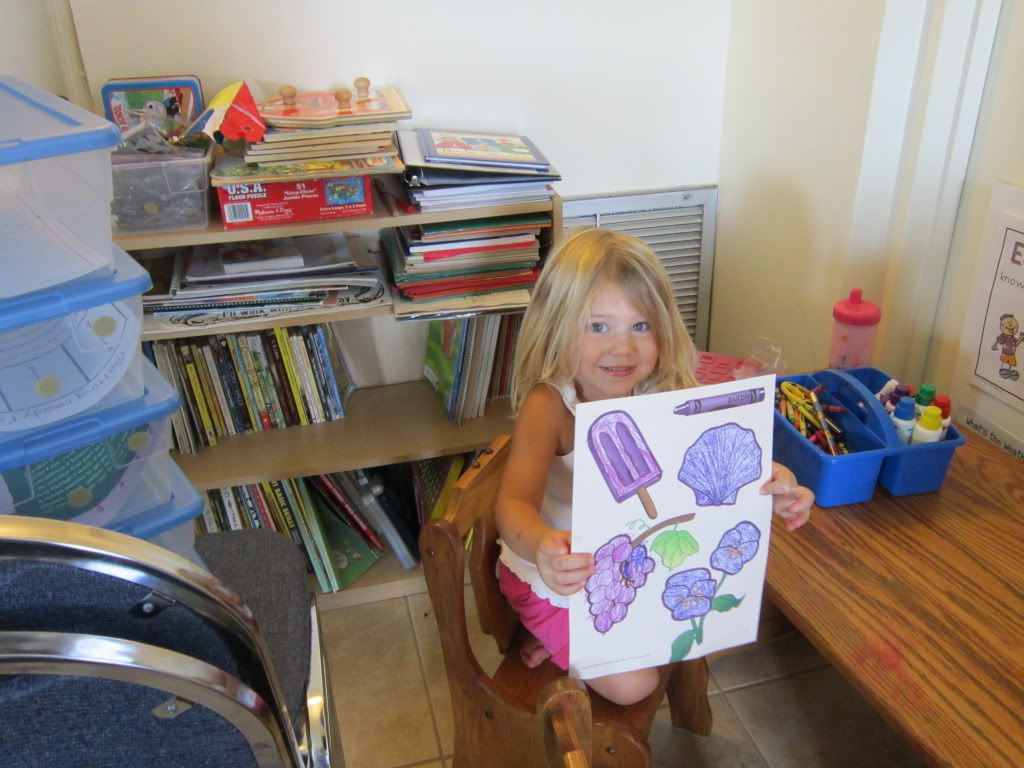 An elephant puppet. Jadyn loved that her finger was the trunk.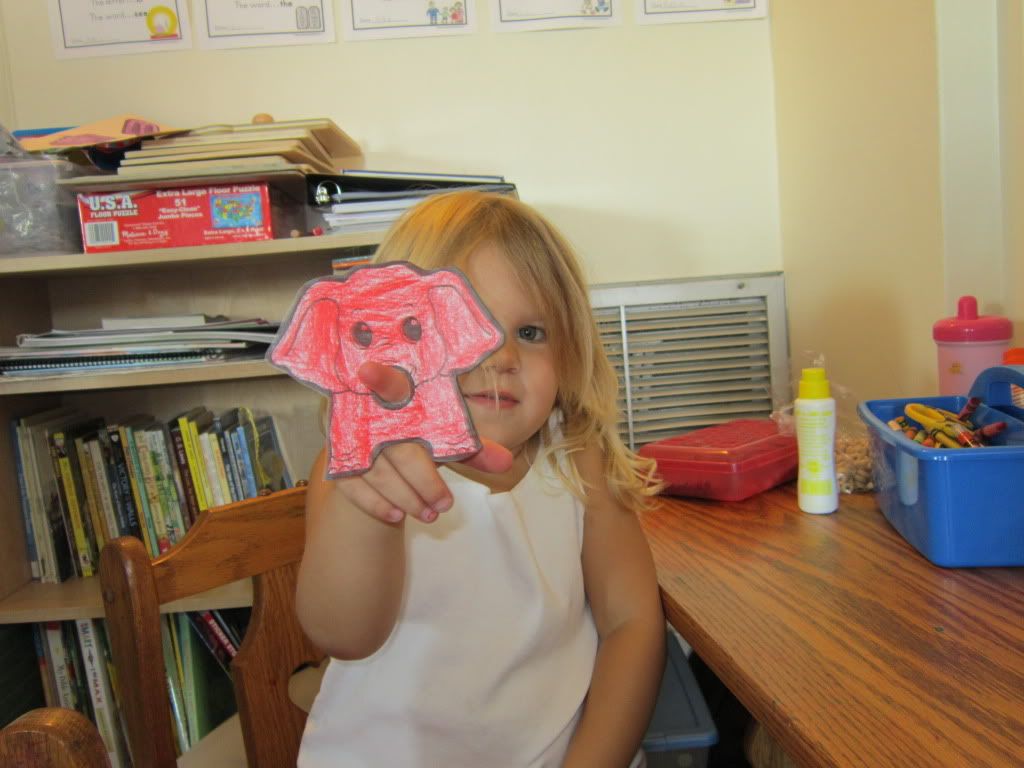 Dot-a-dot "E"
The number "6"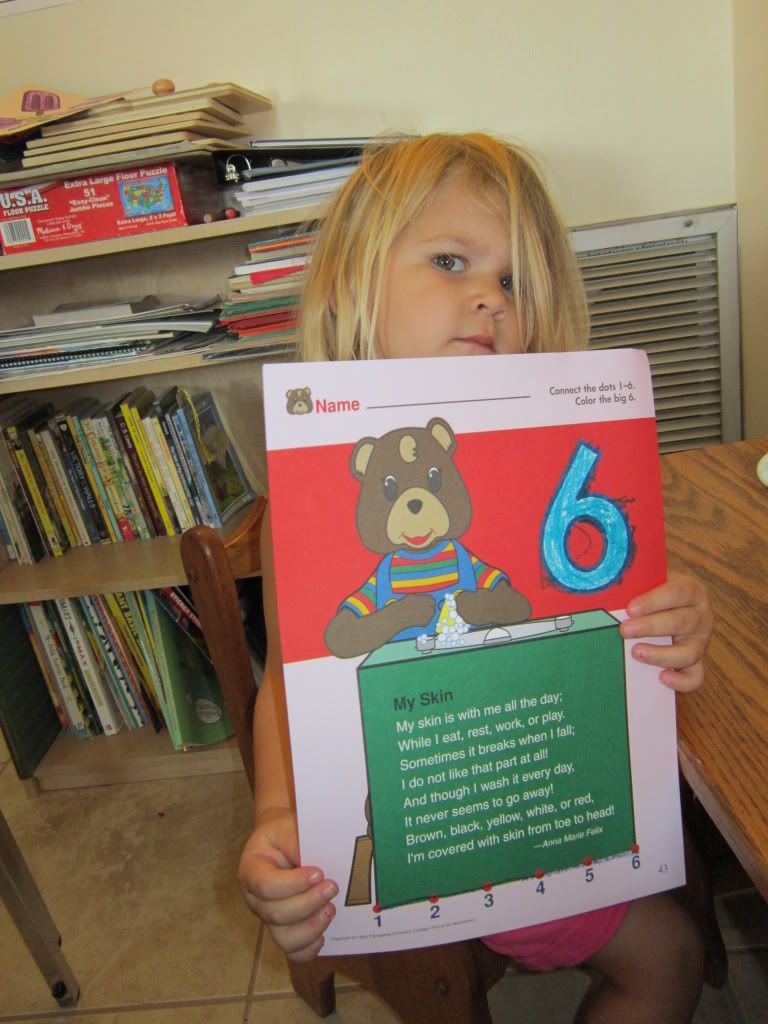 We made a crown and talked about Queen Esther.
Jadyn colored her verse. "Even a child is known by his deeds." Prov. 20:11
Practicing cutting.
Tracing "E". She didn't enjoy tracing as much this week.
She was proud of the elephant she made out of shapes.
Matching Big "E" and little "e"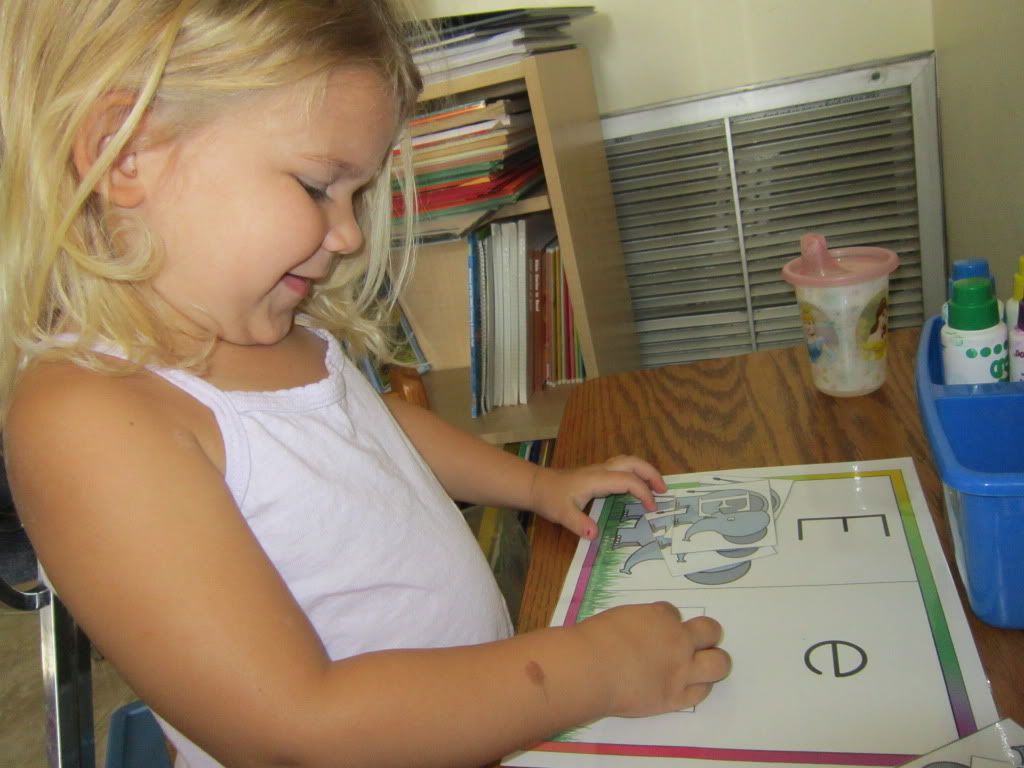 Matching what goes in each room. She thought it was funny to put the food in the bedroom.
Shape sorting
Matching numbers
I think this was her favorite activity for the week. She had to find the "e" magnets out of all the alphabet magnets and then stick them on the filing cabinet. You can see Gabe was enjoying it, too.
Jadyn's verse was tiny this week.
Reviewing all the letters we've learned and the word cards for each letter!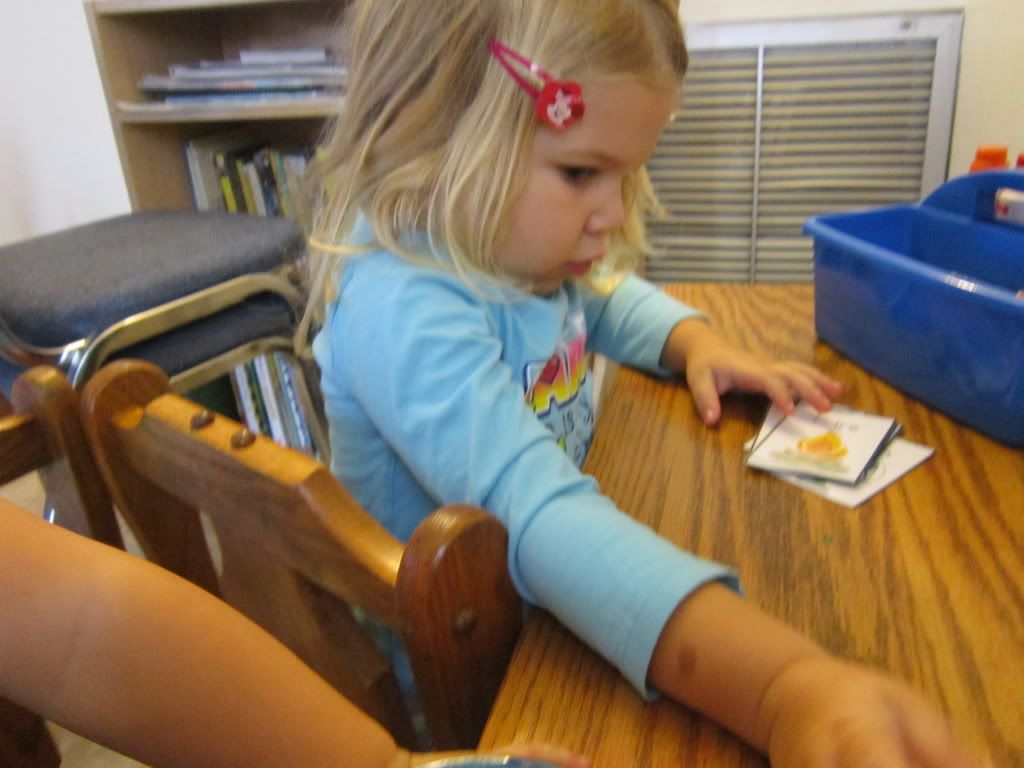 Jadyn let Gabe help her color her "E" paper.
Gabe is learning so much! He's really started talking these last two weeks. He says "puppy", "nasty", "Hi!", "Buh-bye", "Mama", "Daddy", and repeats a bunch of things we say to him. I love watching him just take everything in. He's such a copycat now. I'm glad Jadyn doesn't mind. =)
Learning that flowers smell so good!
He decided to play football with the education cubes!
Gabe loves the shape sorter and he's getting much better at putting the shapes back on!
Reading a Thomas Book.
Playing with the color chips and a bin.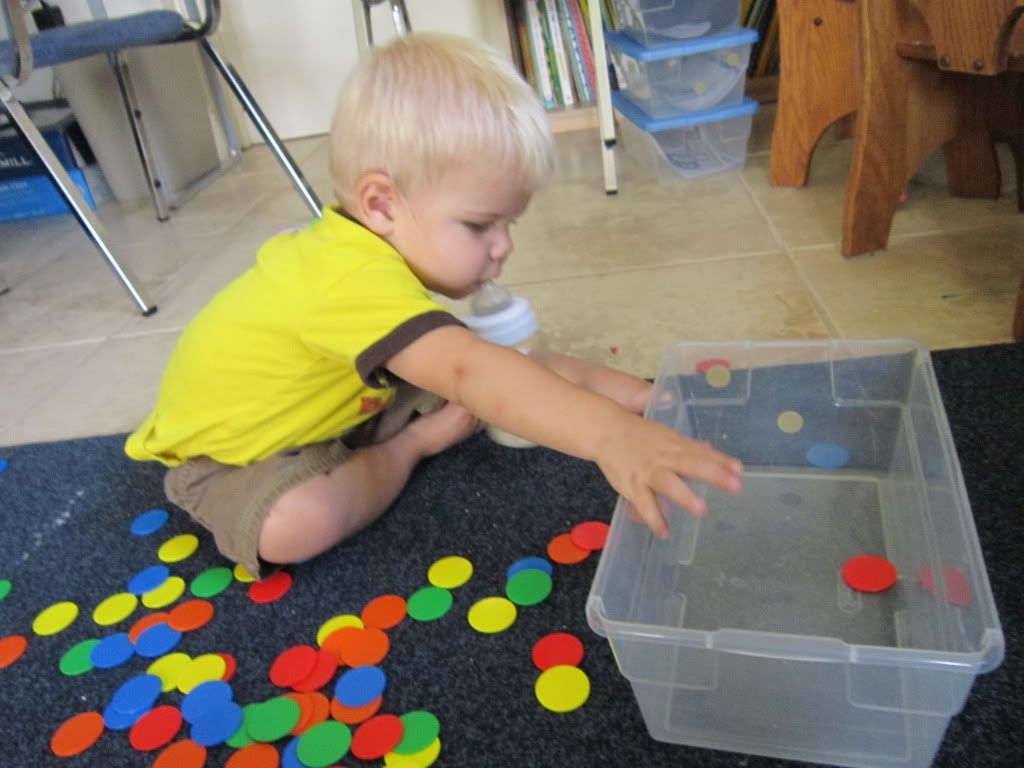 This kid loves dot-a-dot markers and the mess they can make! =)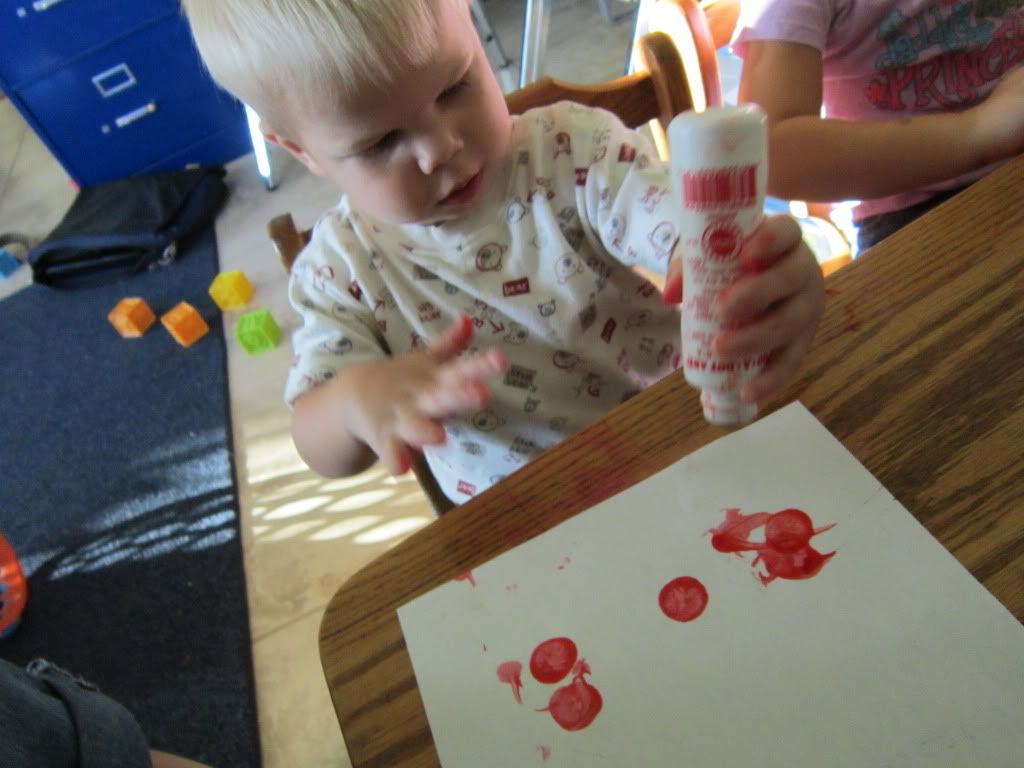 Knocking down my tower.
I guess this is a better way to play with the blocks! =)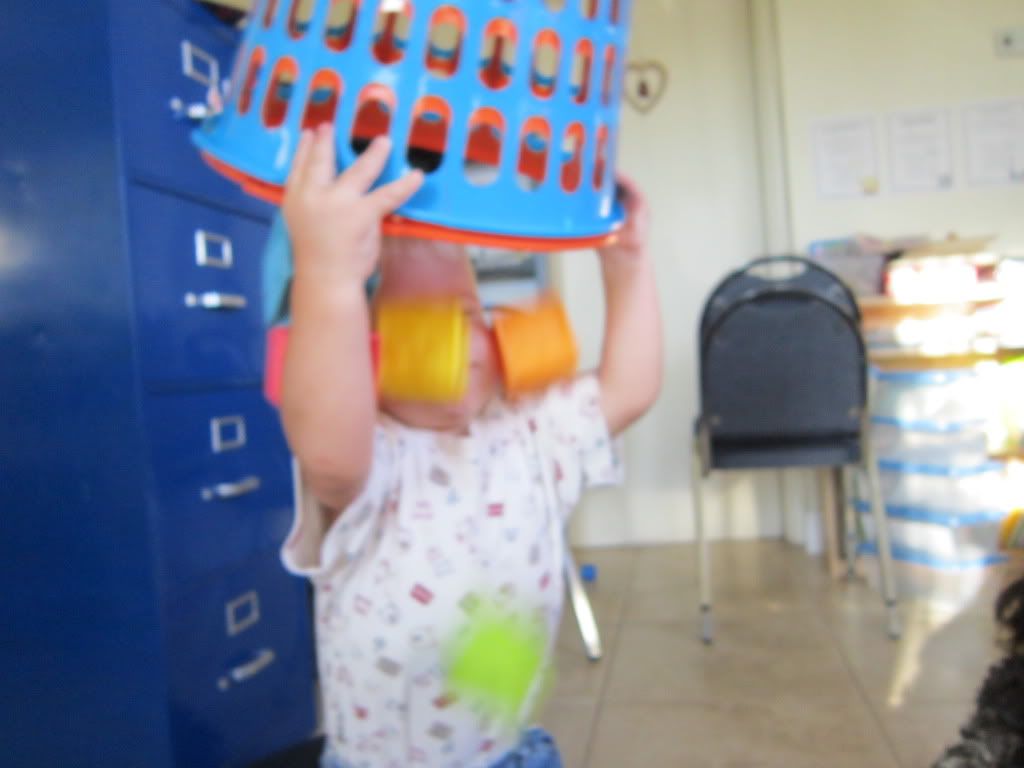 A little peek-a-boo under the chair. He was so proud of finding the car while we were playing.
Gabe has almost mastered the shape sorter. The triangle still confuses him, but that's ok! =)
It was good to get back to a schedule and they were so excited to be "back in school" like big brother Mj! Thanks to
1+1+1=1
and
Confessions of a Homeschooler
for all the great printables and ideas!