Yesterday, I was able to go to Mj's class's Thanksgiving party. We enjoyed a delicious Thanksgiving feast and I had fun watching Mj play with his friends. It's so hard to believe how close Thanksgiving is (and that I got a little red on my shoulders from the sun - it was hot today!). I'm so thankful that Mj loves school so much and he is doing such a great job! I miss him terribly during the day, but I know that this is where God wants both of us.
Playing Knockout with his friends.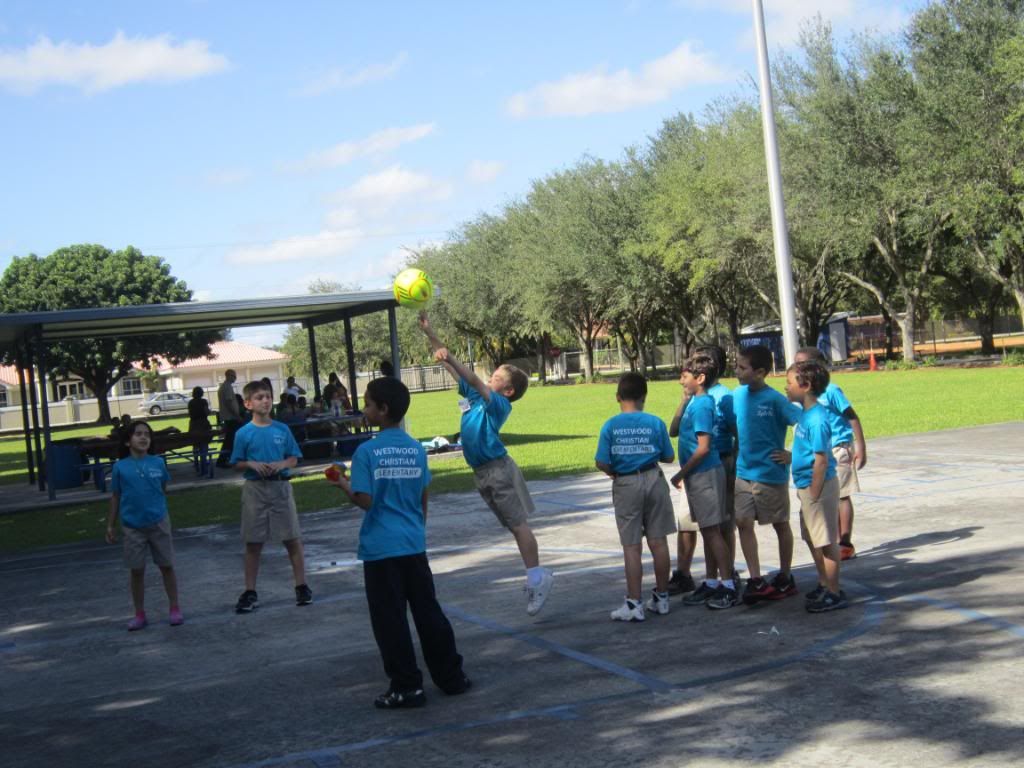 So thankful for my 3rd Grader!