Jadyn is 43 months old & Gabe is 24 months old.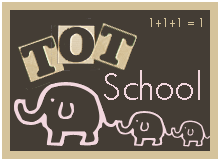 We took it easy this week. I'm still struggling with morning sickness. So we did a few activities this week. We focused on the letter "W", reviewed the number "14", and household objects. Here's what we did.
Jadyn decided to make up a song for our morning board this week.
We reviewed the number 14.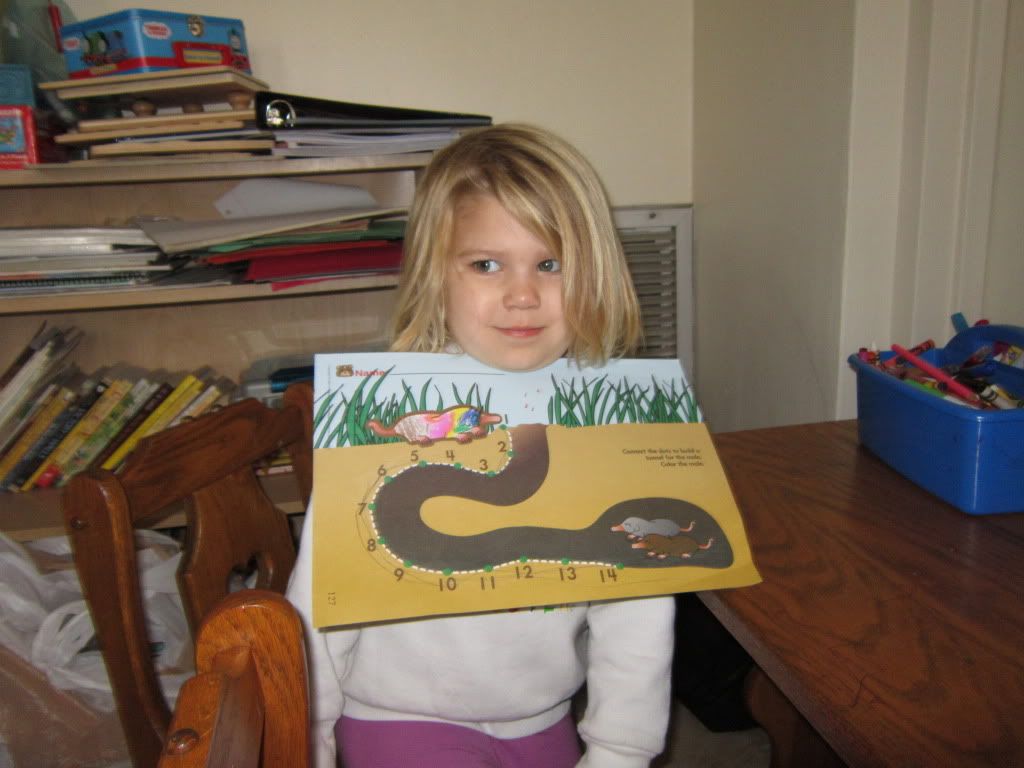 We size sorted watermelons.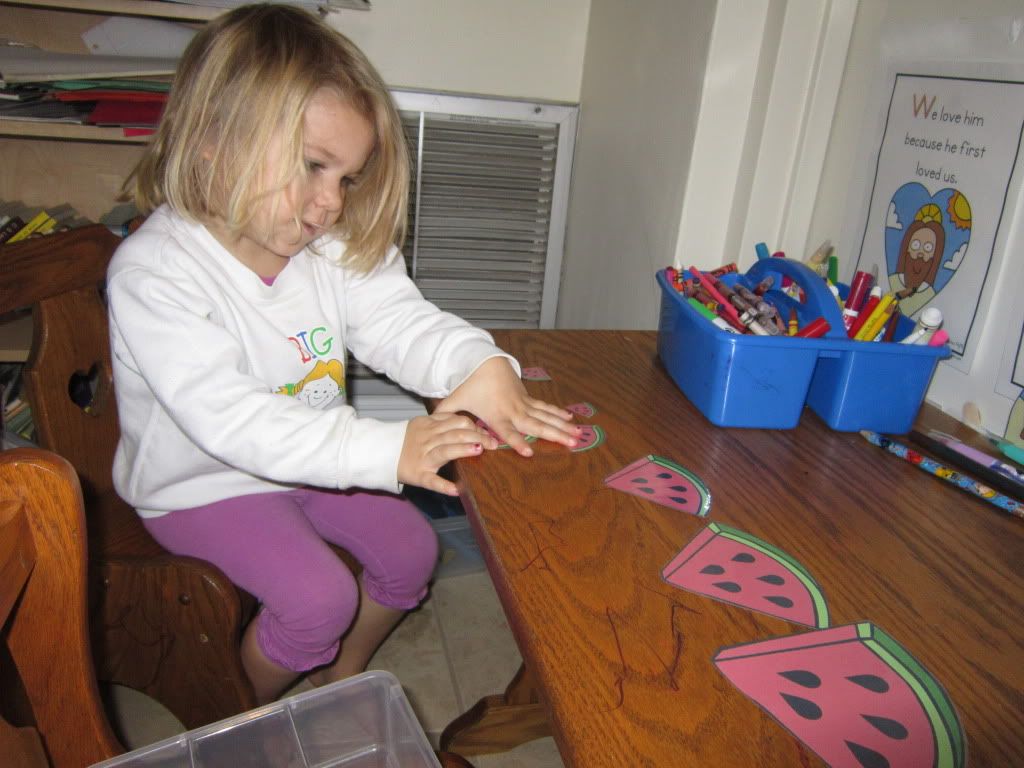 She played with my ipad a lot this week. She loves this app, the ABC's of God.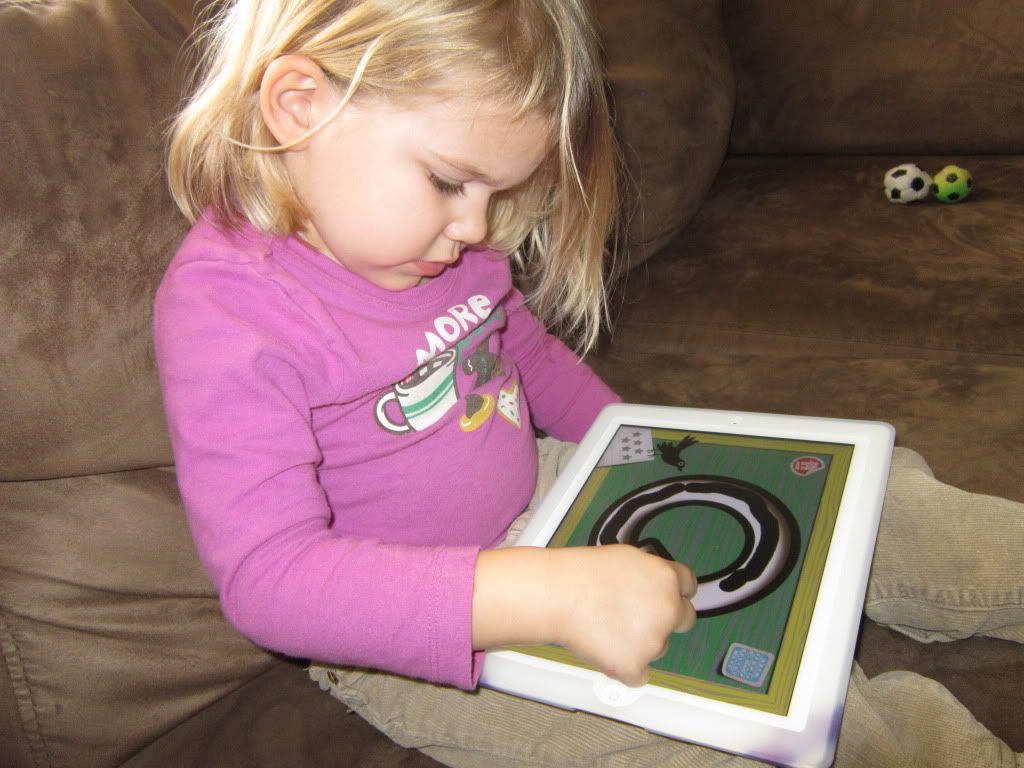 She was also very interested in this phonics computer.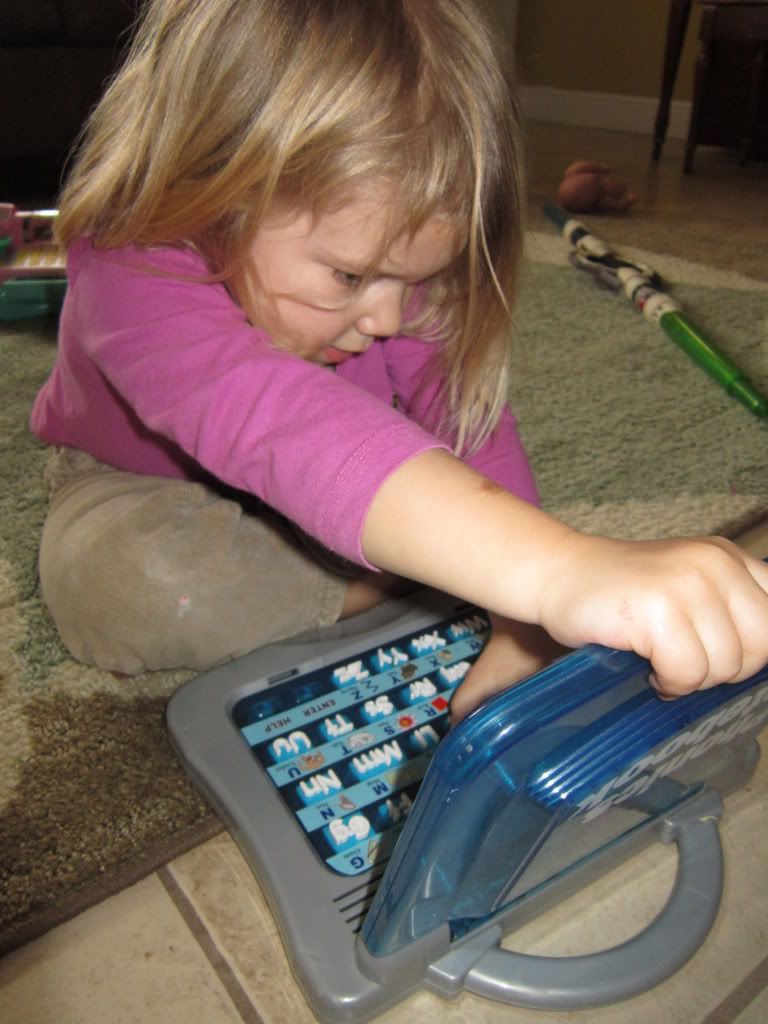 She enjoyed doing some stamping with her Curious George stamps.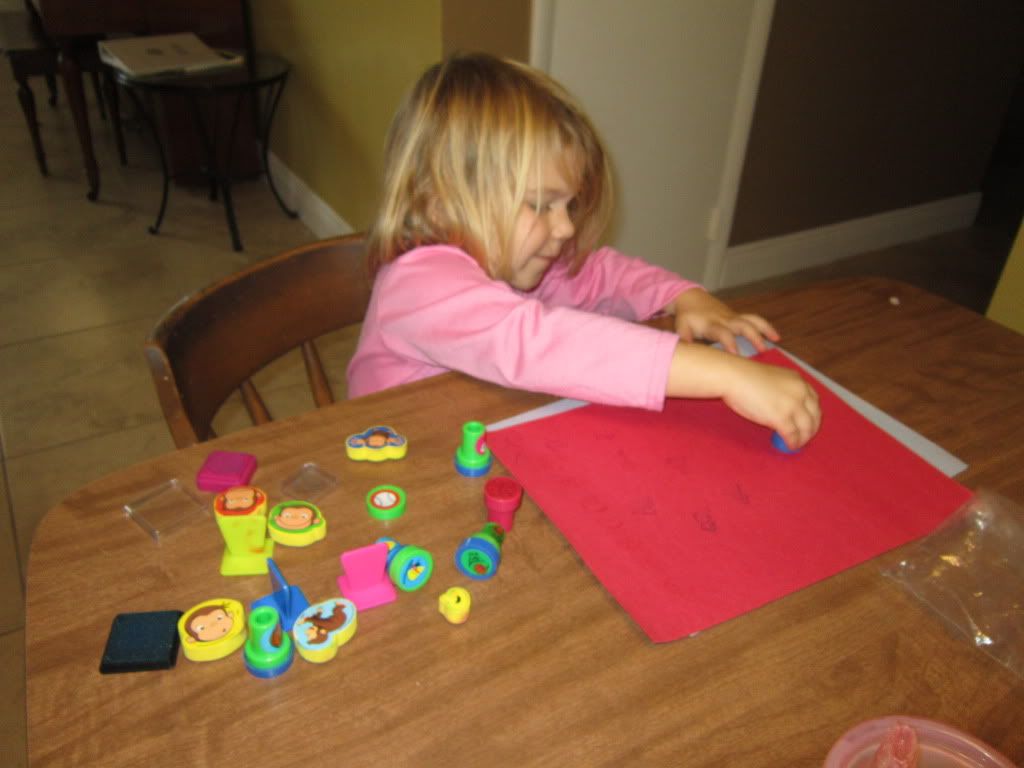 I found her with her Cubbies book for Awana, just making up her own stories with the pictures!
Gabe celebrated his 2nd birthday this week! He's so full of energy and of course he had a fun week of totschool, too.
Working on his "W" paper.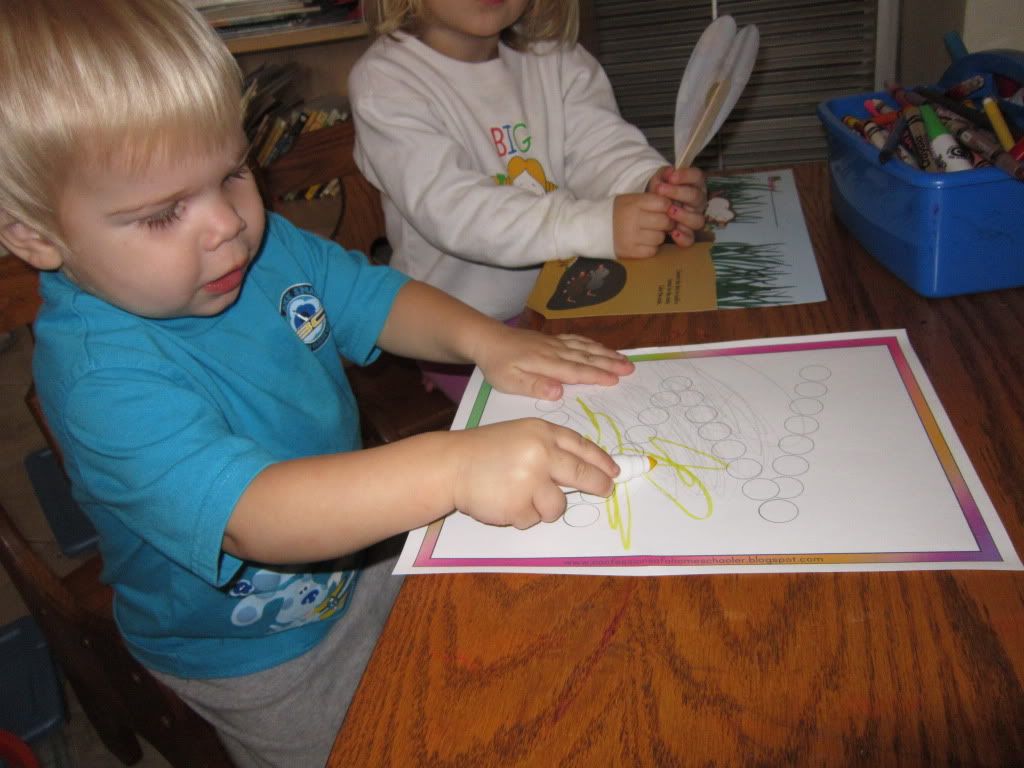 He decided to have a car pile up with his car garage.
He loved when I let him play tumbling monkeys!