Jadyn is 44 months old & Gabe is 24 months old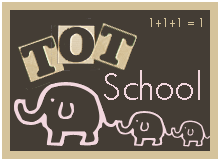 Now that I'm finally in my 2nd trimester and morning sickness has finally let up, I thought it was time to get back to tot school! The kids were excited to get back in the school routine and we had a fun week. We focused on the letter D, numbers 11-15, and birds.
Jadyn traces the letter "D"
Proud of her math paper.
Our Bible story was Daniel and the Lion's den.
We took a day and talked about traffic safety.
Fun with paint!
Gabe is talking up a storm now. I love to hear him copy Jadyn and Mj!=) They love it, too. They try to get him to say some pretty funny things.
Gabe was so proud of himself. He finally figured out how to catch the fish!
Gabe's new favorite toy - Mega blocks!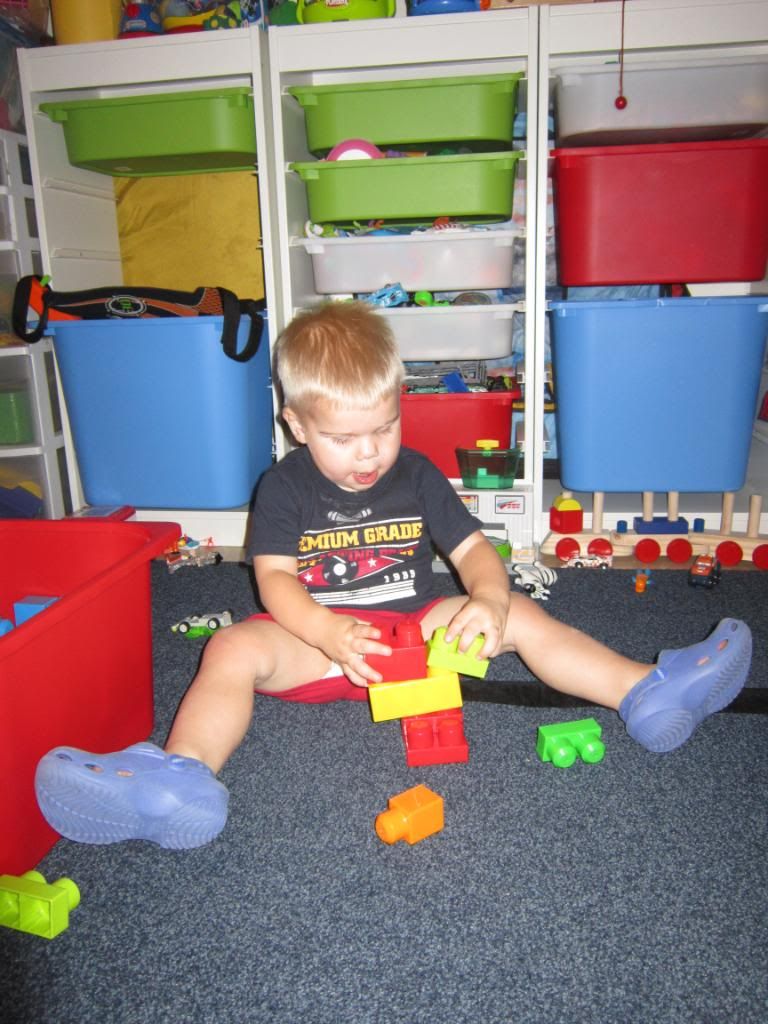 He put 2 dots on his "D" paper, picked it up, looked at me and said, "Cheese" so I had to run and get my camera! =)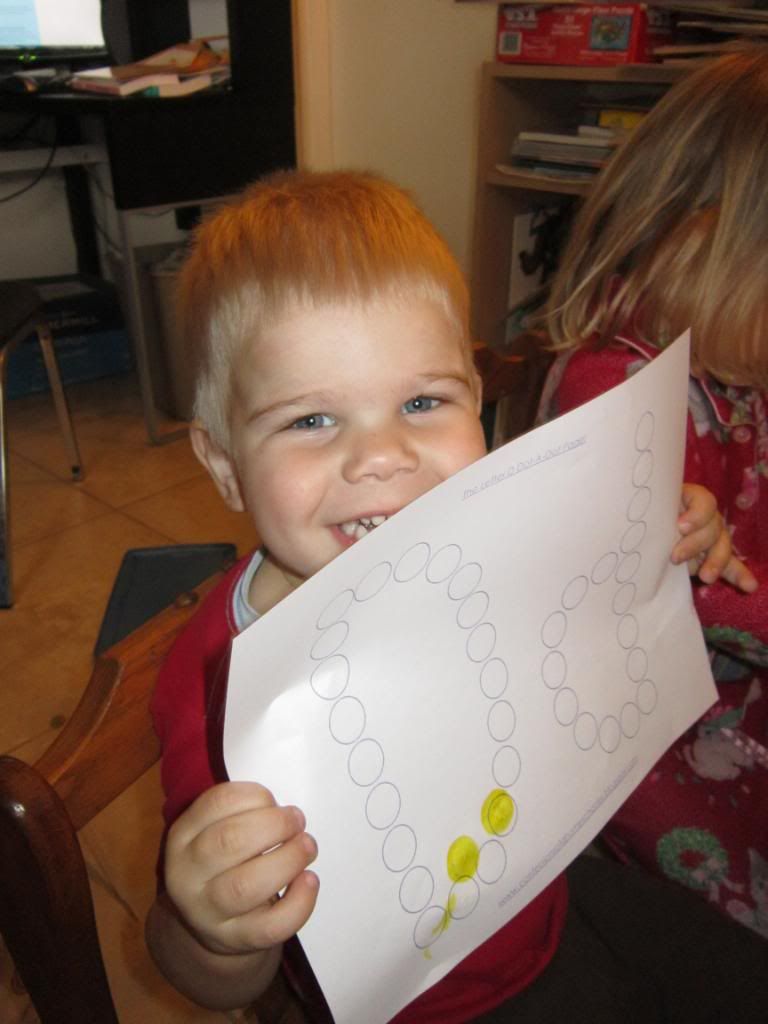 Gabe was all about his choo-choo's this week.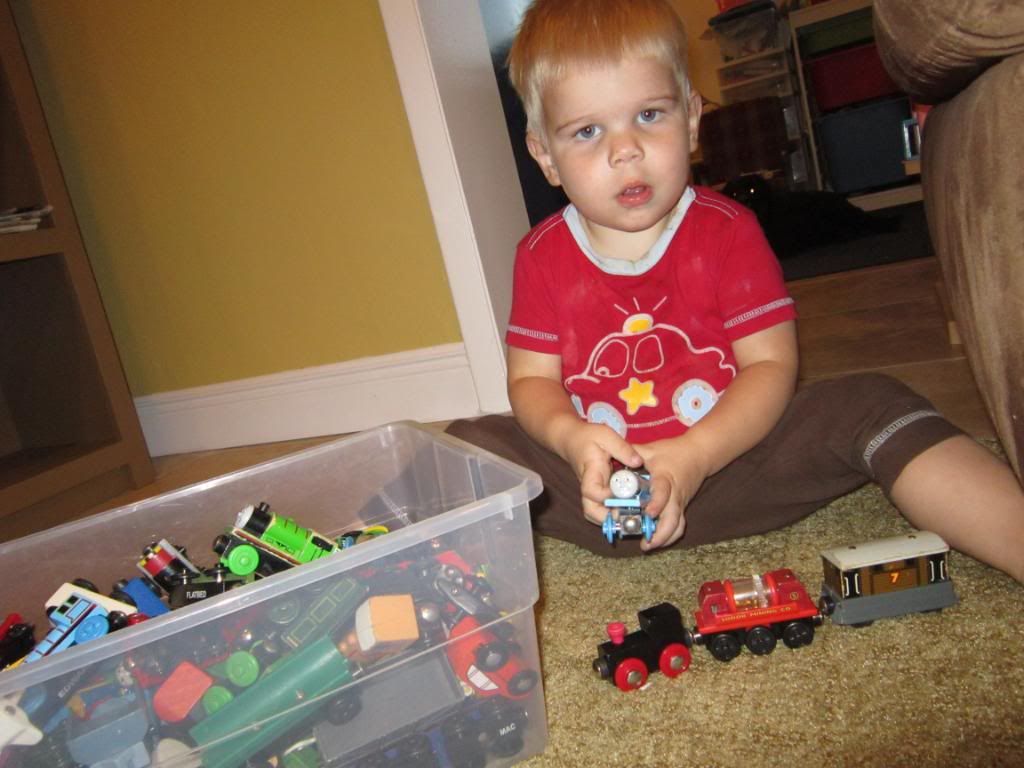 He loves making his cars crash and adding sound effects!
This was before the paint was all over the high chair and him!