Jadyn is 41 months old & Gabe is 21 months old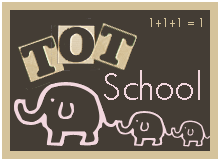 We enjoyed a break from our "usual" tot school routine and focused on Thanksgiving fun!
"M" is for Mayflower.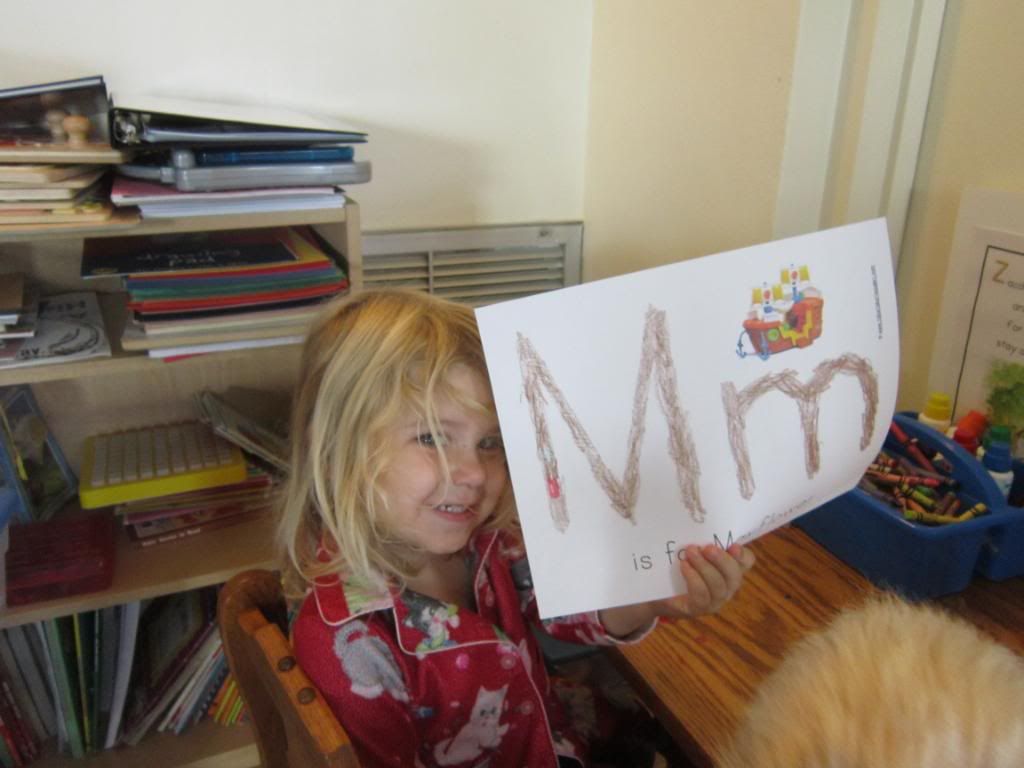 Jadyn's turkey she colored, cut, and pasted.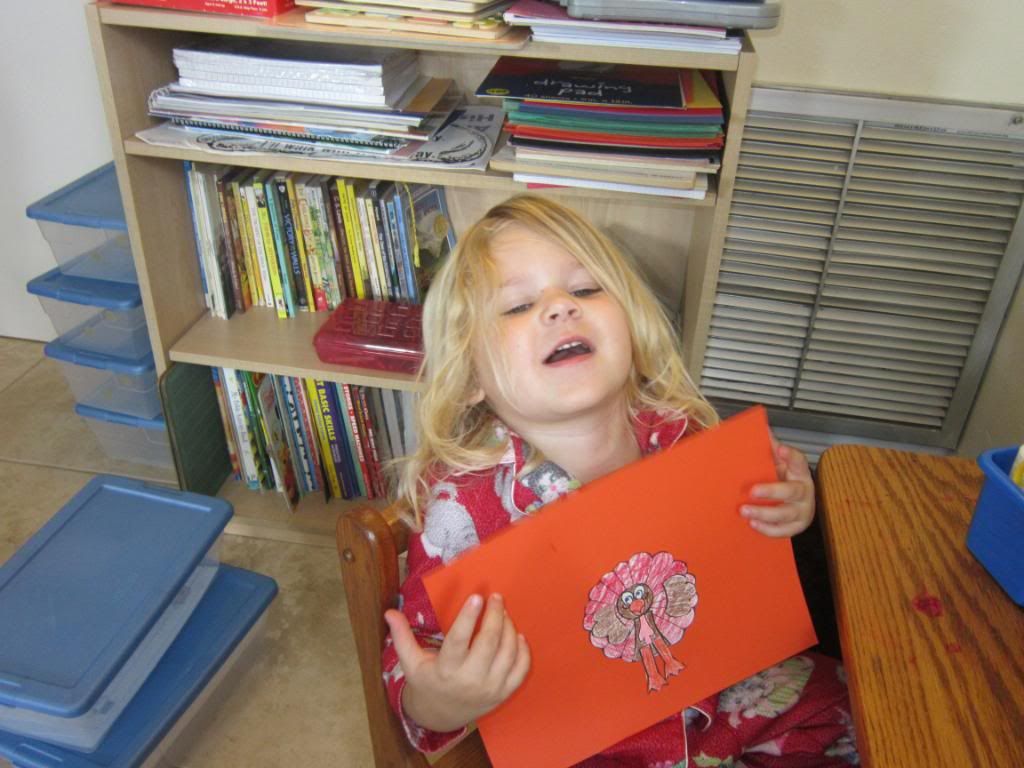 Getting the pilgrims to the Mayflower by tracing.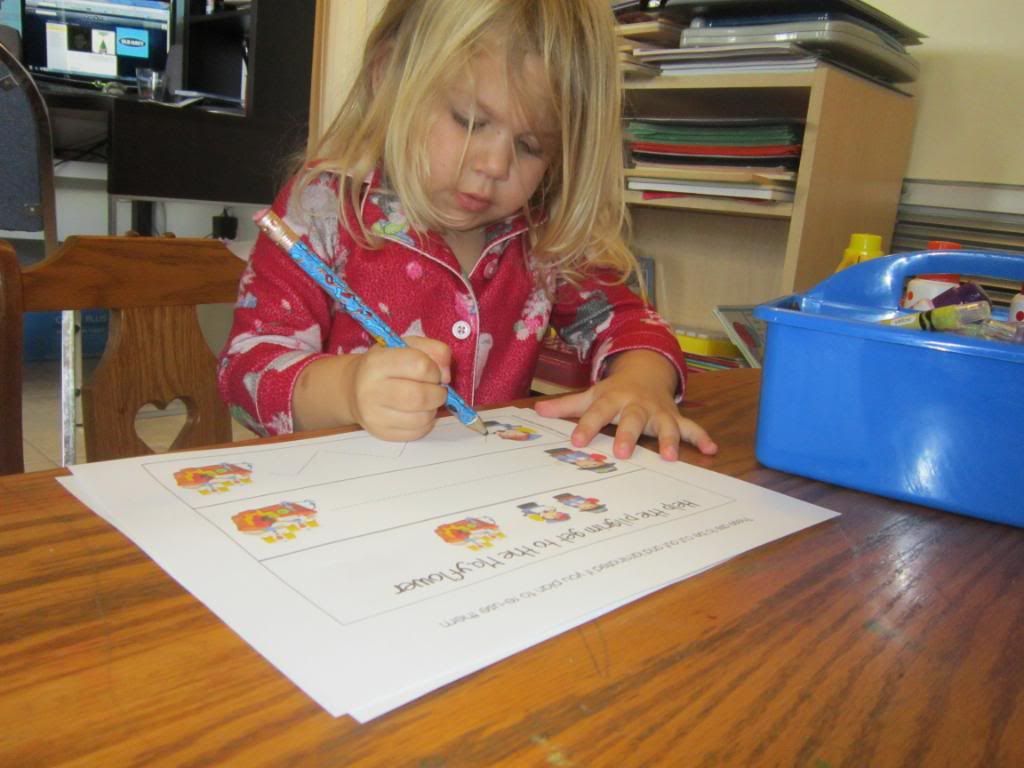 Probably the most fun activity of the week. Making turkeys with their feet.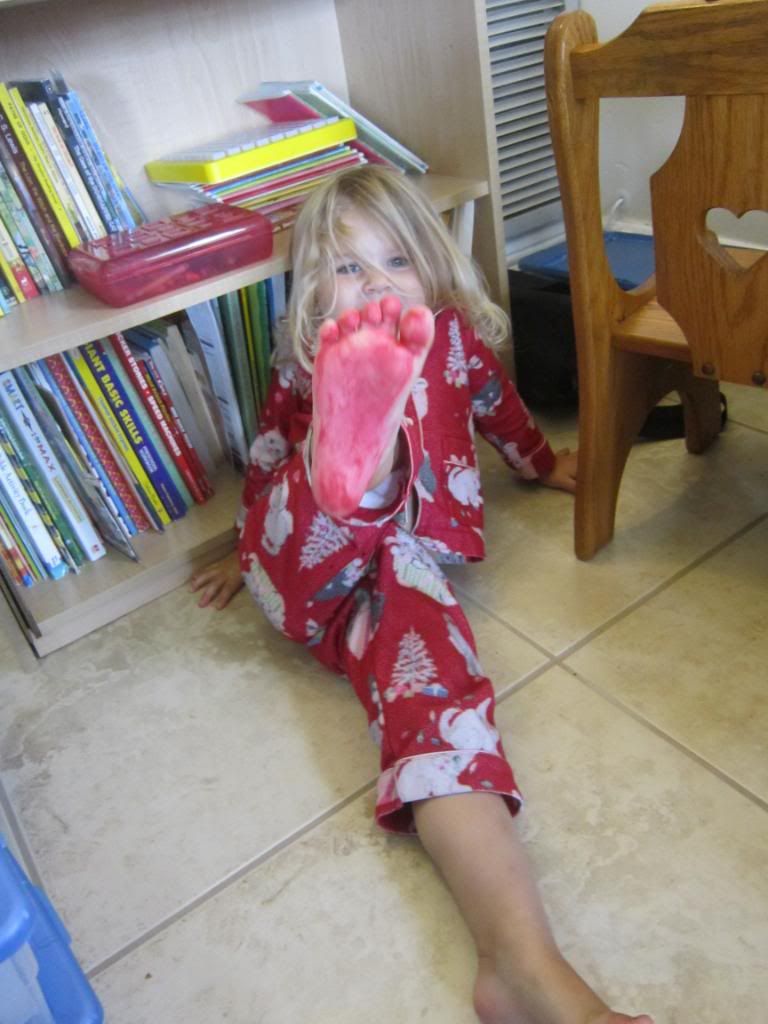 Jadyn was so proud of her turkey.
Jadyn's turkey - the finished product.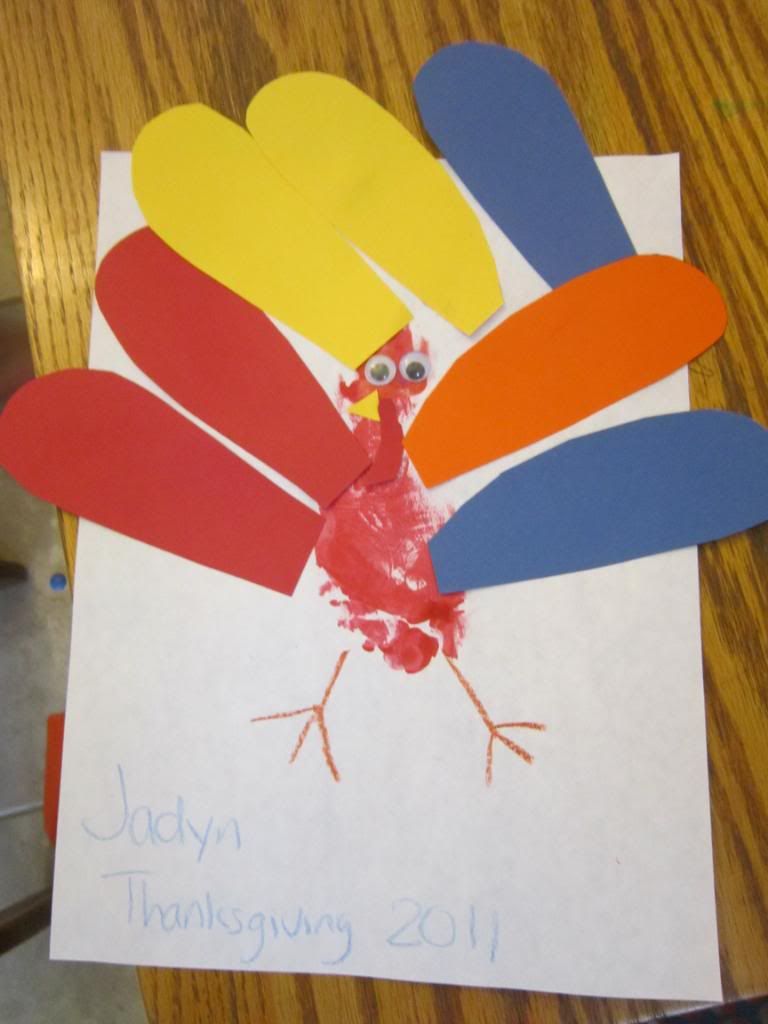 Gabe loved his turkey!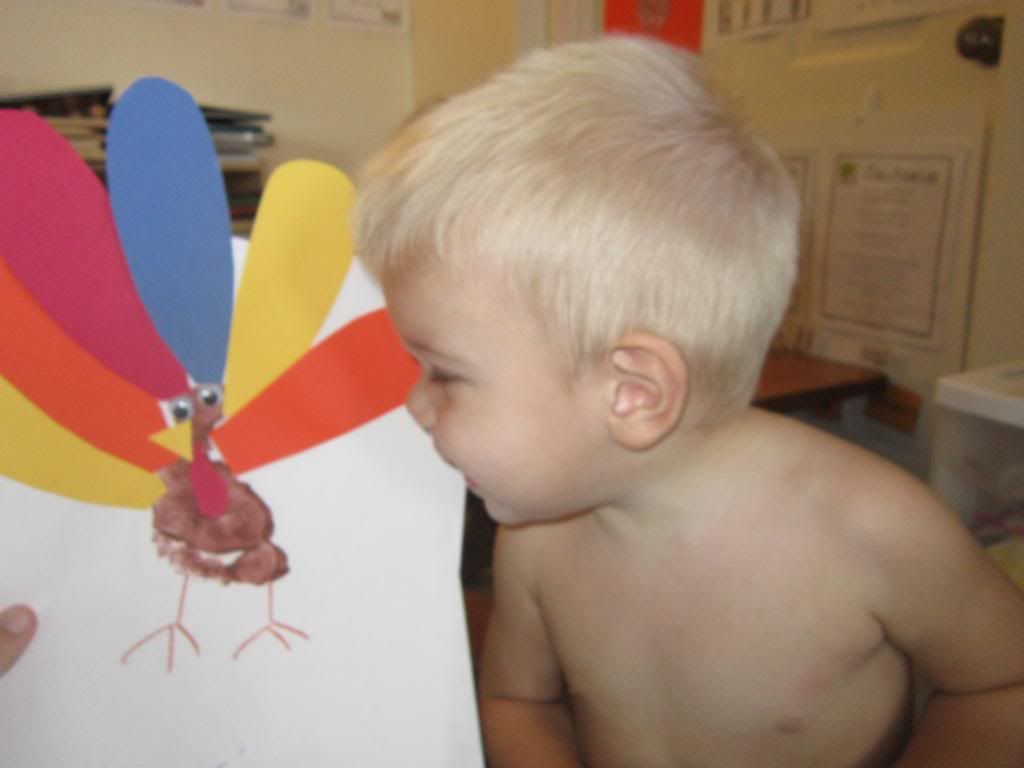 Look at that cute footprint turkey!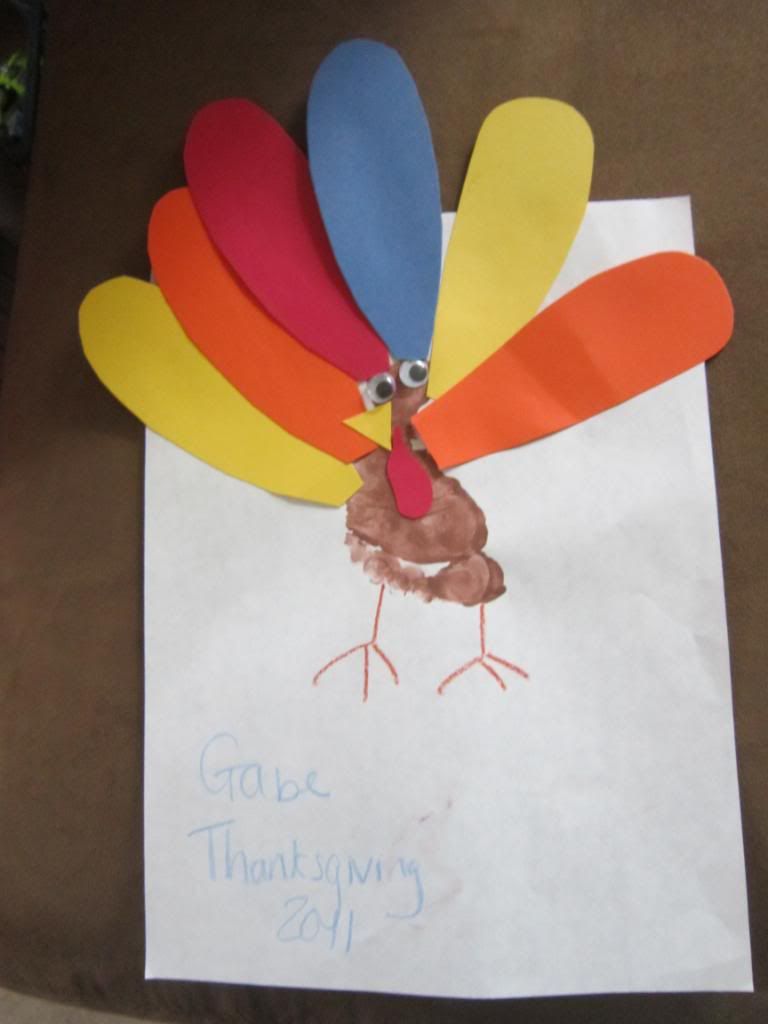 Number practice with Thanksgiving things.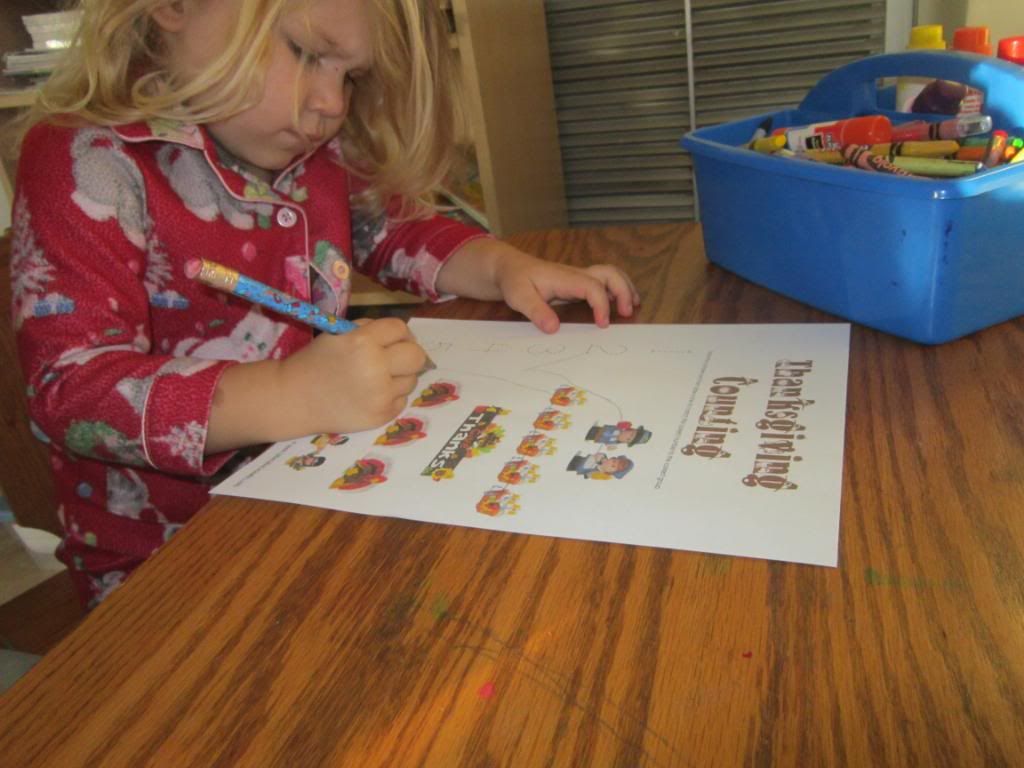 Jadyn loved doing this potato head inspired turkey.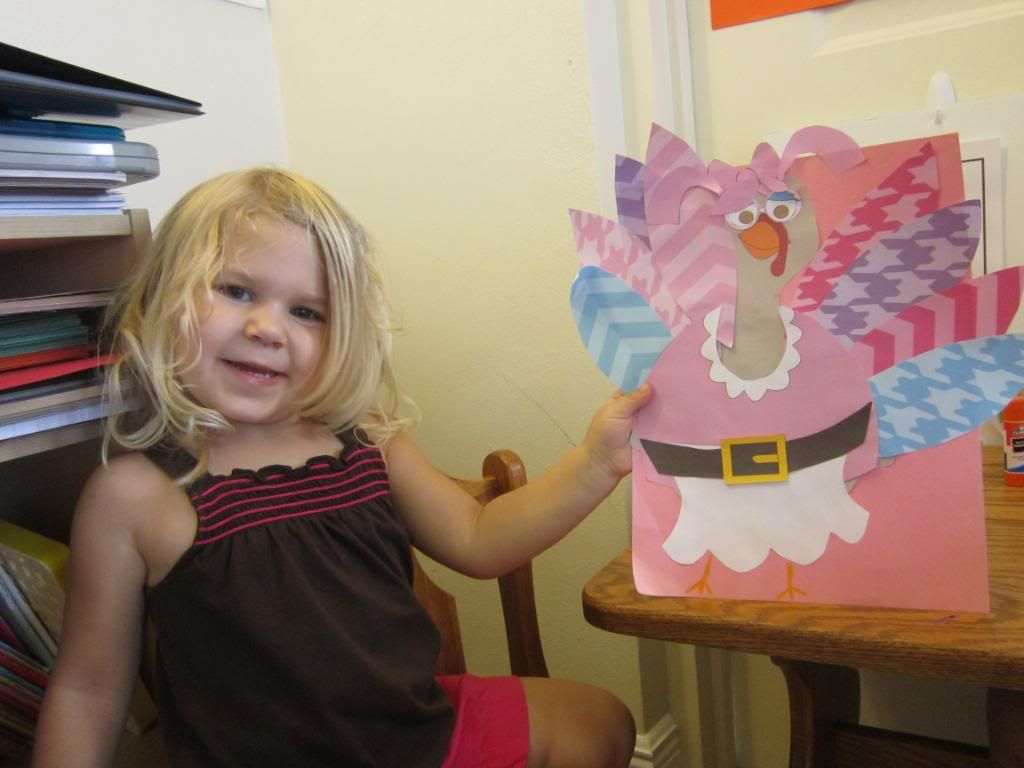 We loved having Mj home from school today so he joined in on the fun, too!=)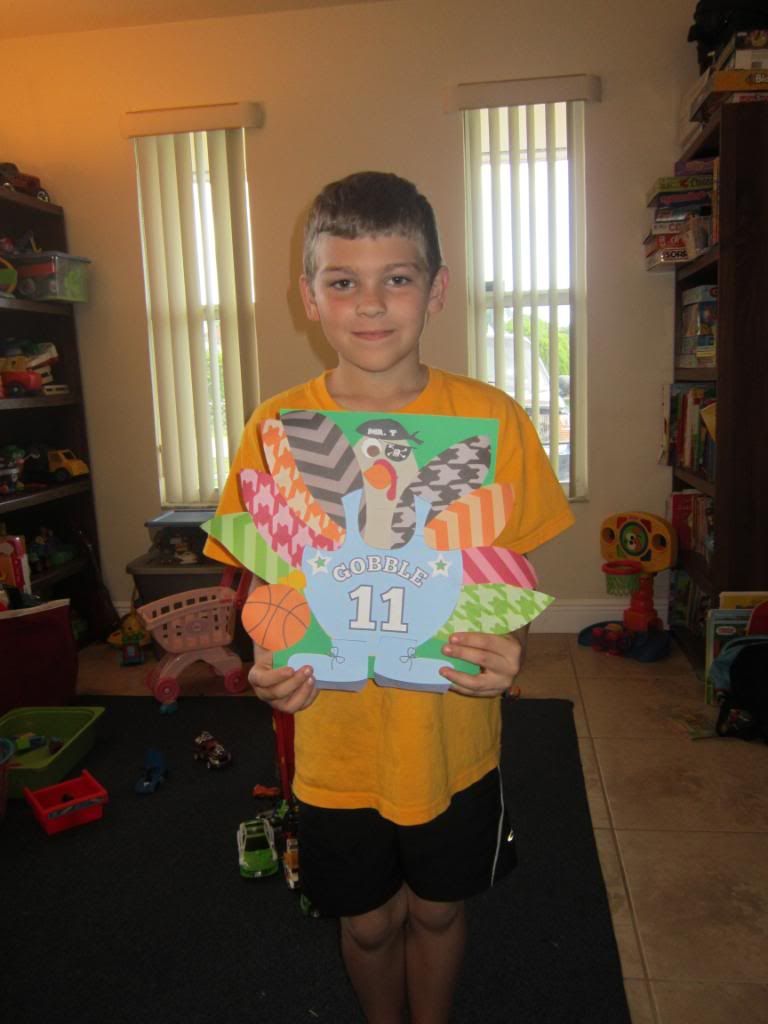 I posted so many Thanksgiving ideas that I couldn't do them all. You can check out my
pinterest board
for these ideas I used and more.
Happy Thanksgiving!!!