Jadyn is 40 months & Gabe is 21 months old.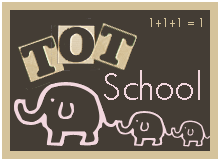 This week we focused on the letter "Y", number "9", color white, and toys. Even though both kids were not feeling 100% we were able to have a fun week of learning! On the way home from dropping Mj off to school we came home and I said to Jadyn, "Why don't we just watch some TV?" Jadyn looked at me horrified and said, "No, Mommy. I need to learn some more!" So cute!=) Glad she loves to learn! Heres our week in pictures!
Jadyn loved this project! Yellow starts with "Y"
Dot-a-dot "Y"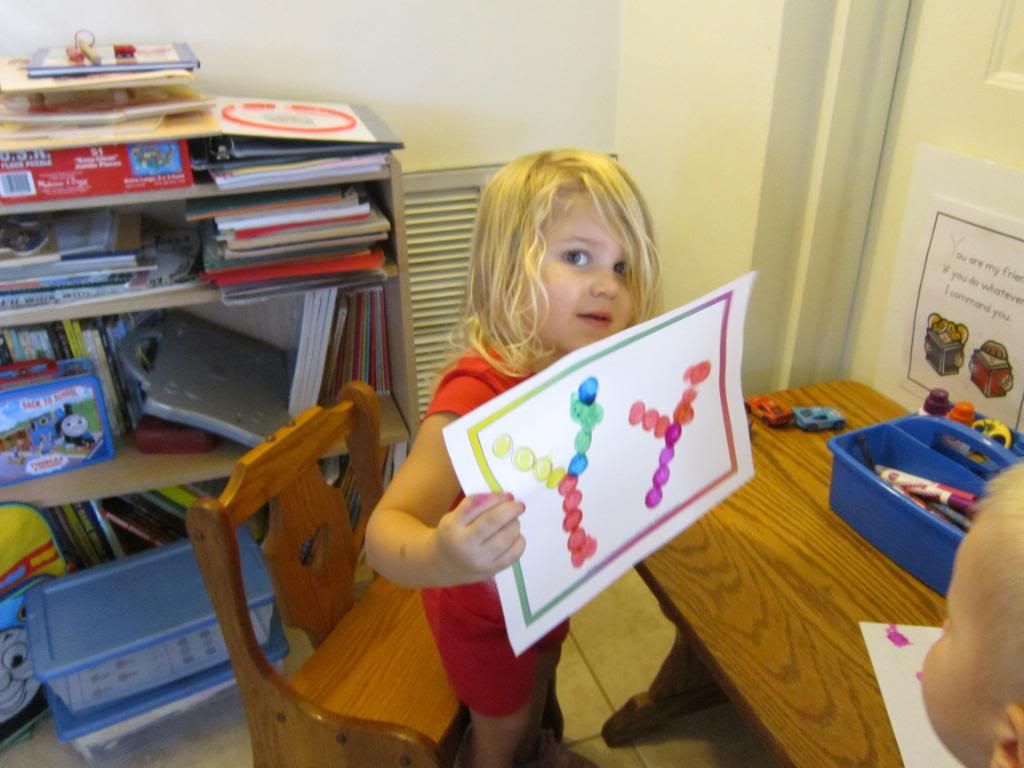 Working on Big "Y" and Little "y".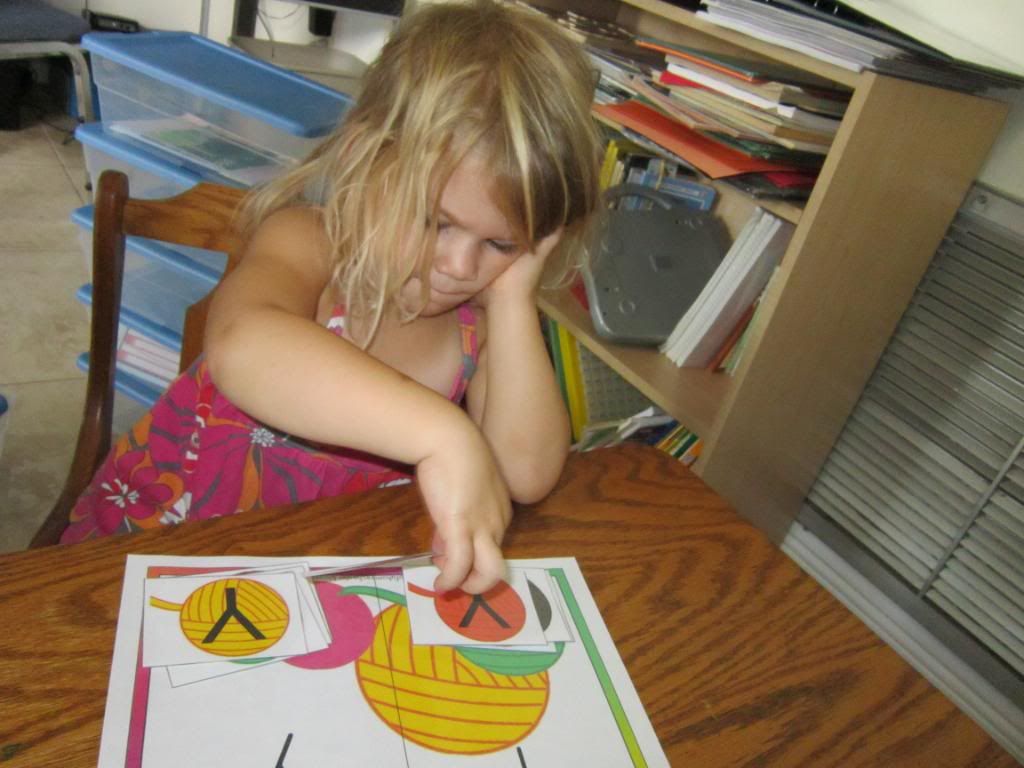 Color only the birds that have a number 9 beside them.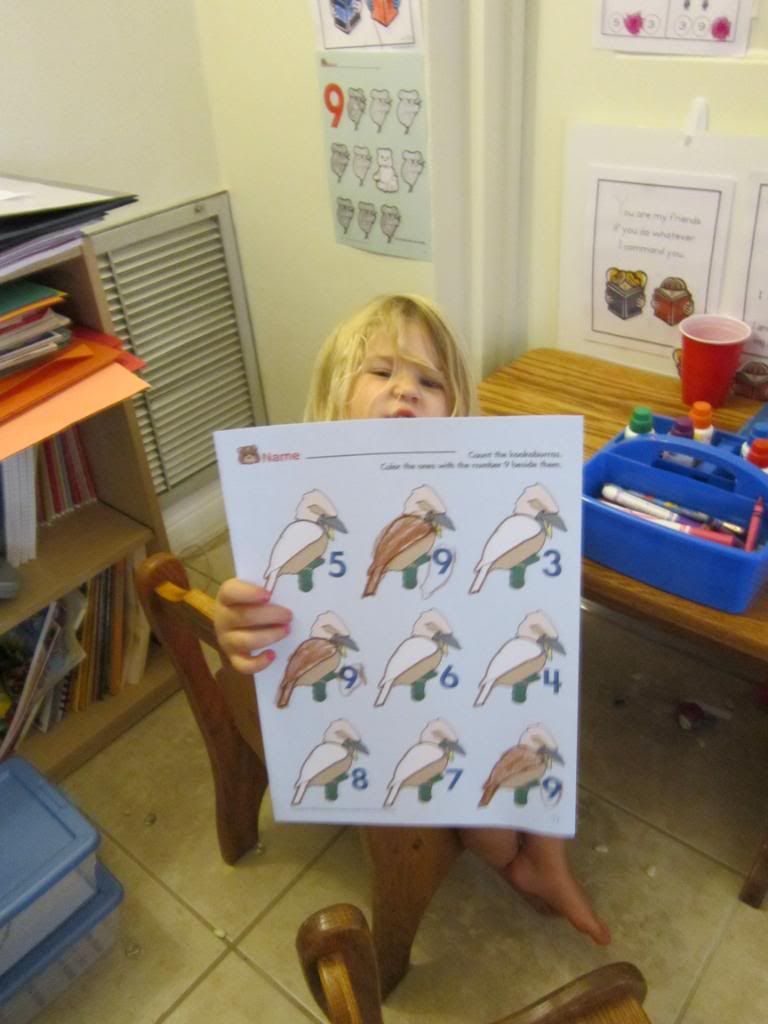 Matching shapes.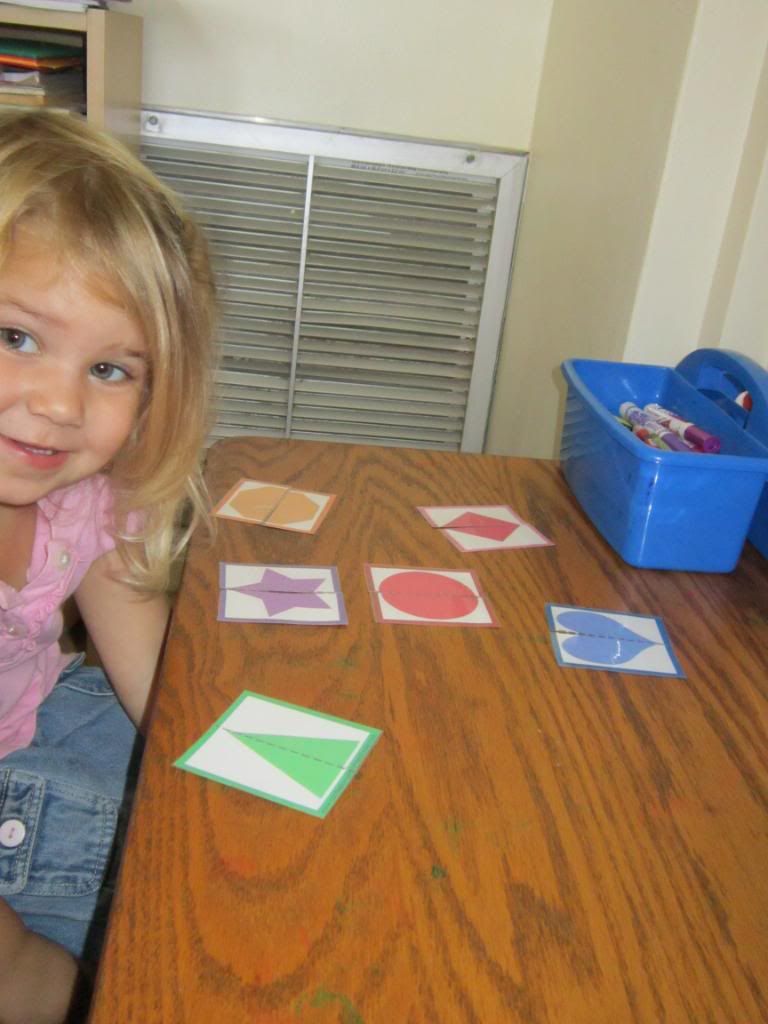 Jadyn loves cutting her verse and measuring it to her!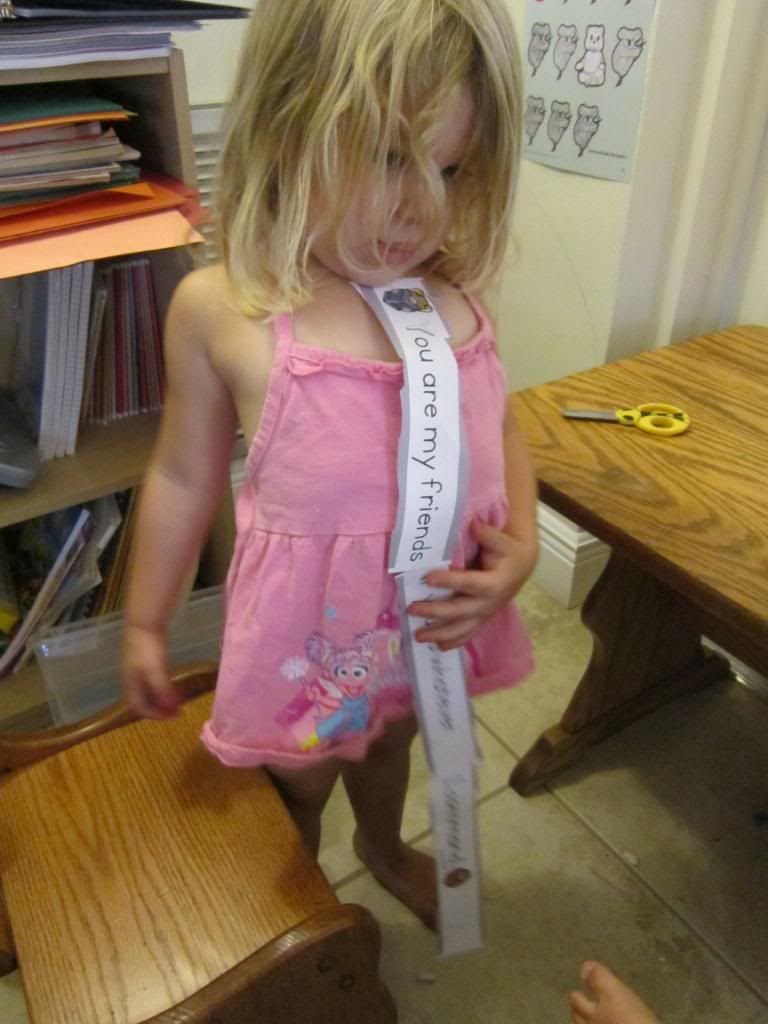 Another verse craft.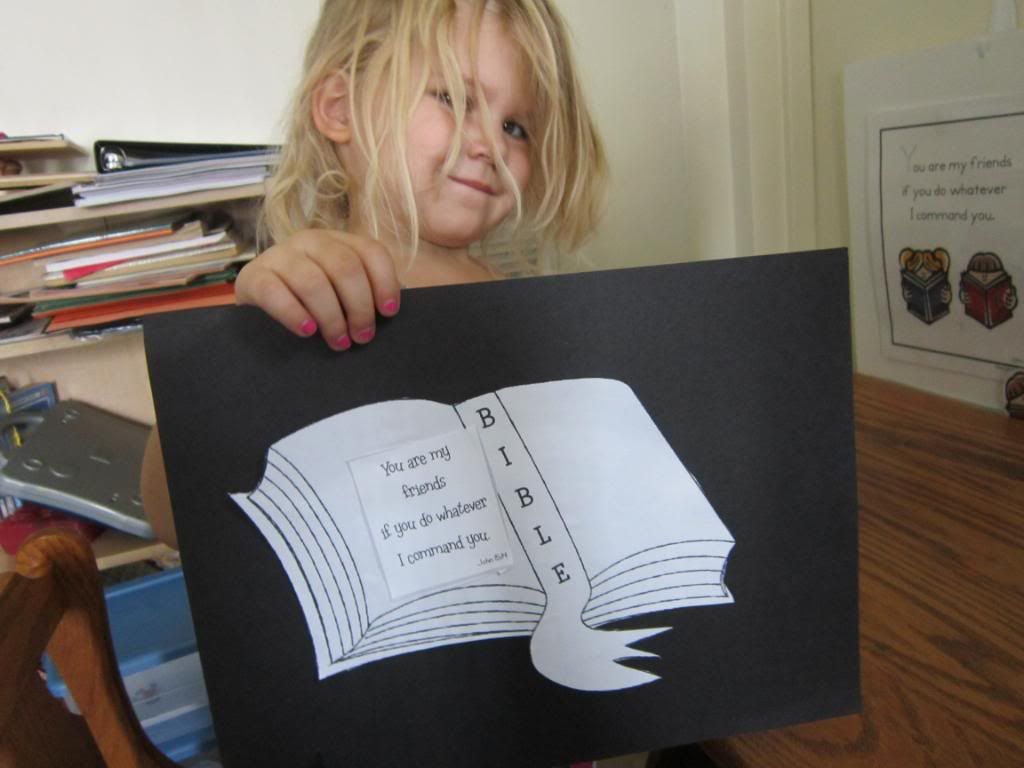 Working on her numbers. She would put the number of beads on the number.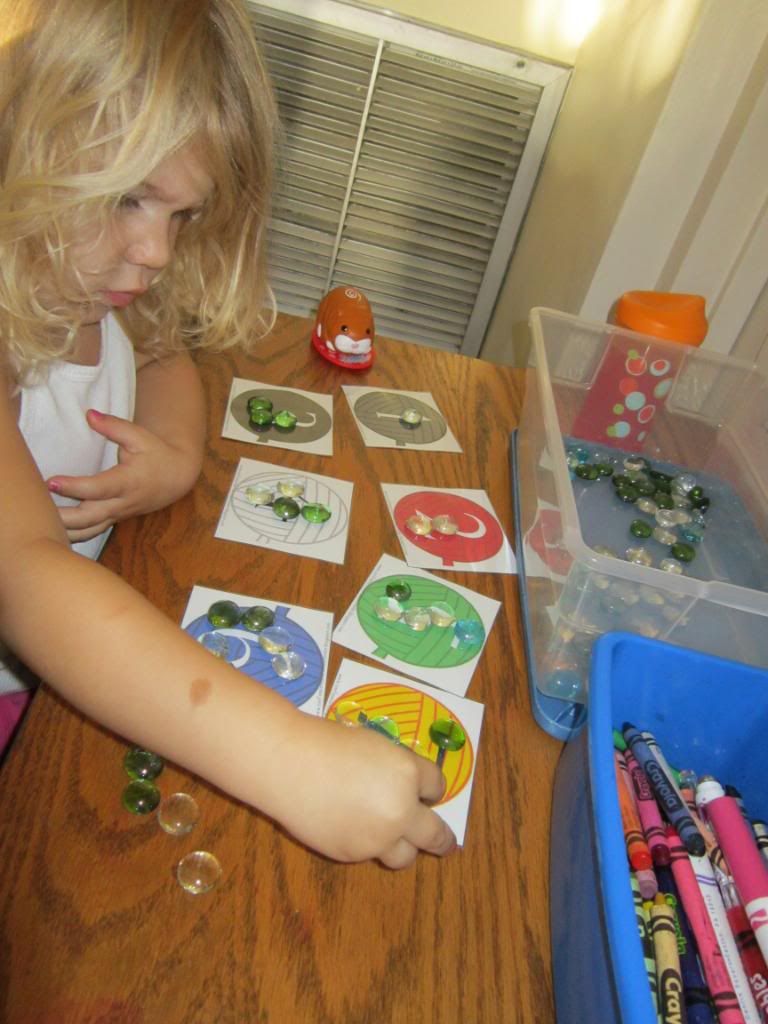 Reading her "Do You?" book.
We talked about mail carriers this week.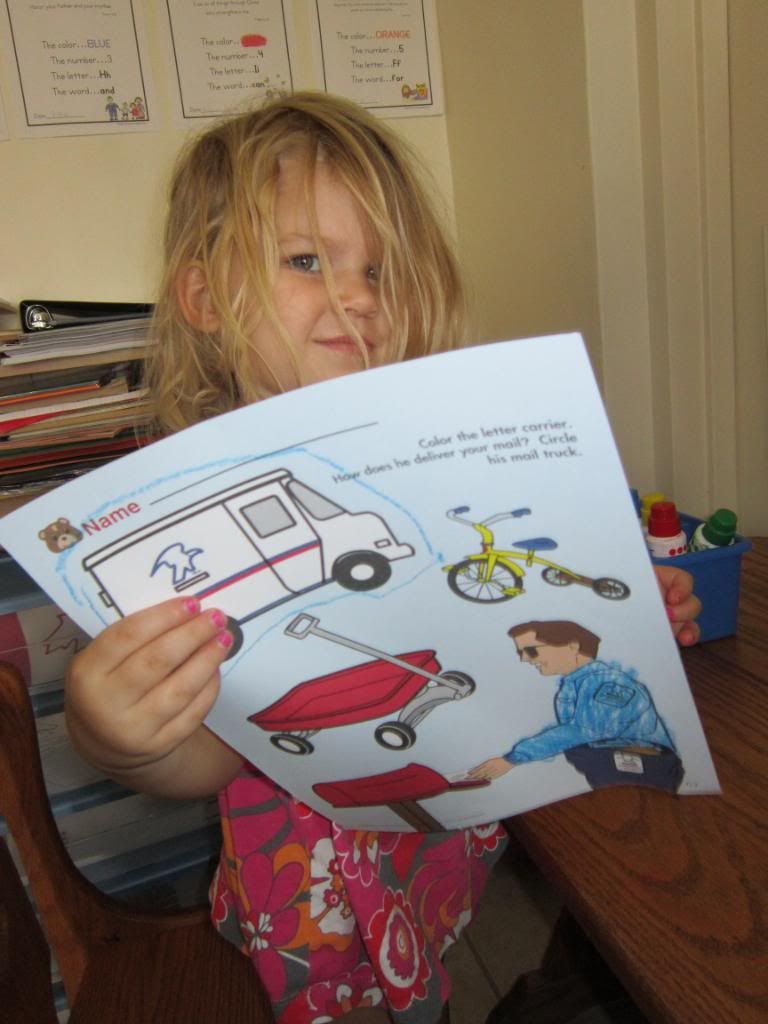 We talked about Creation this week. She loved the coloring book we did together.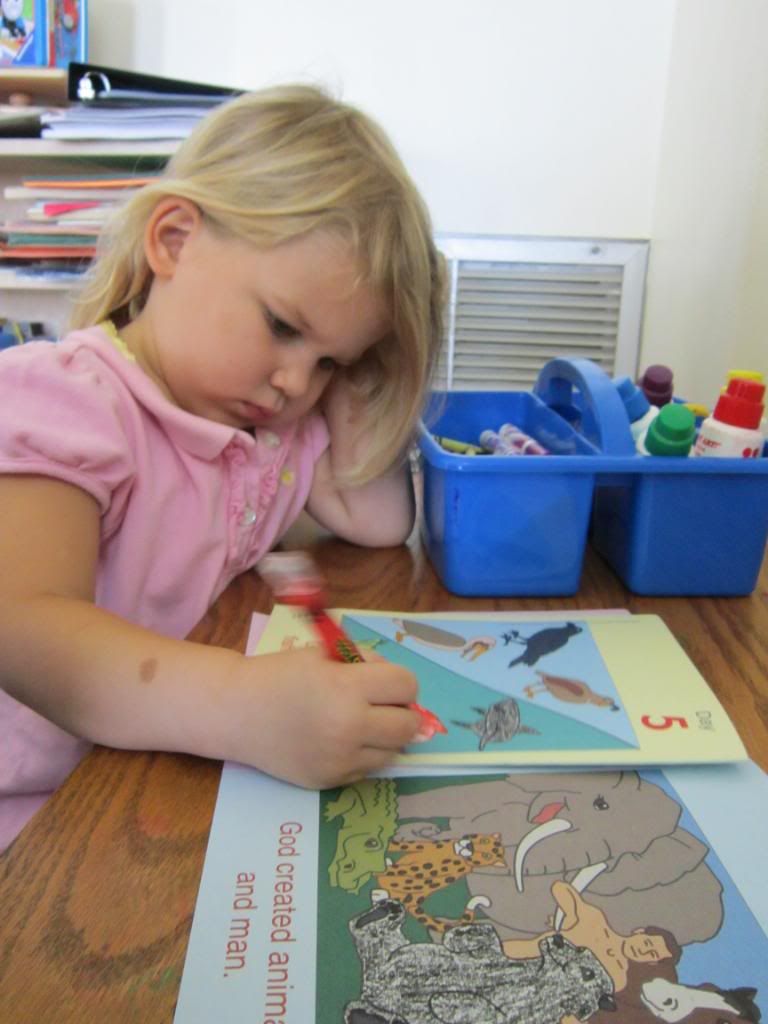 Mopping the floor. She's quite the helper!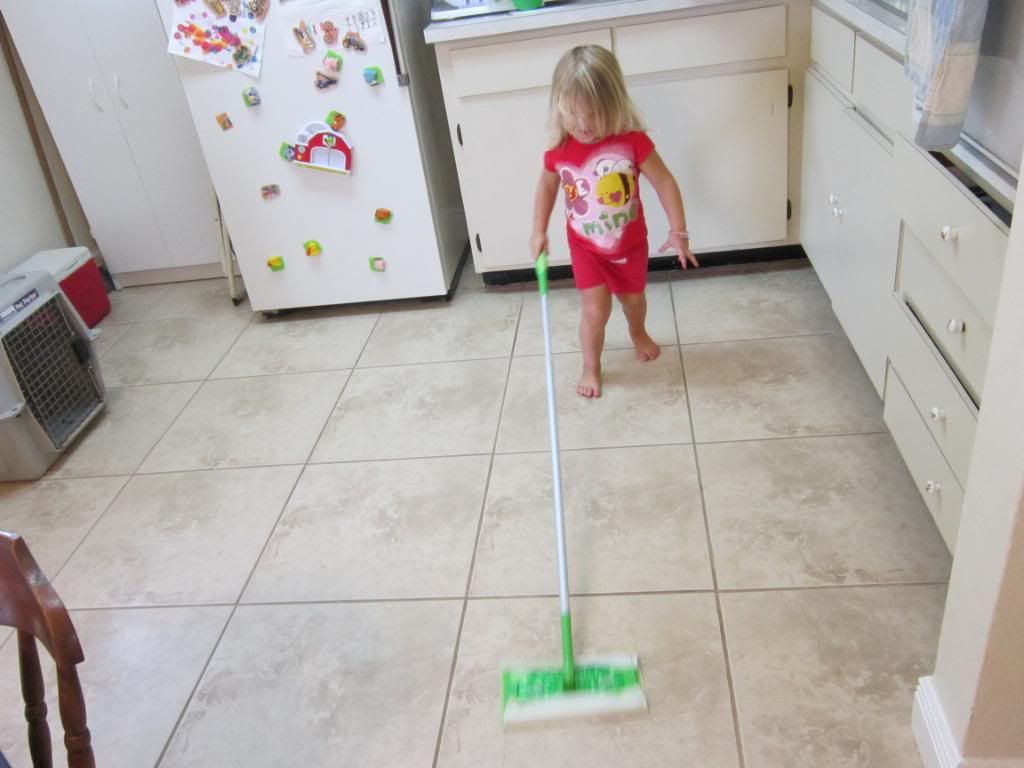 Playing Candy Land with Mommy.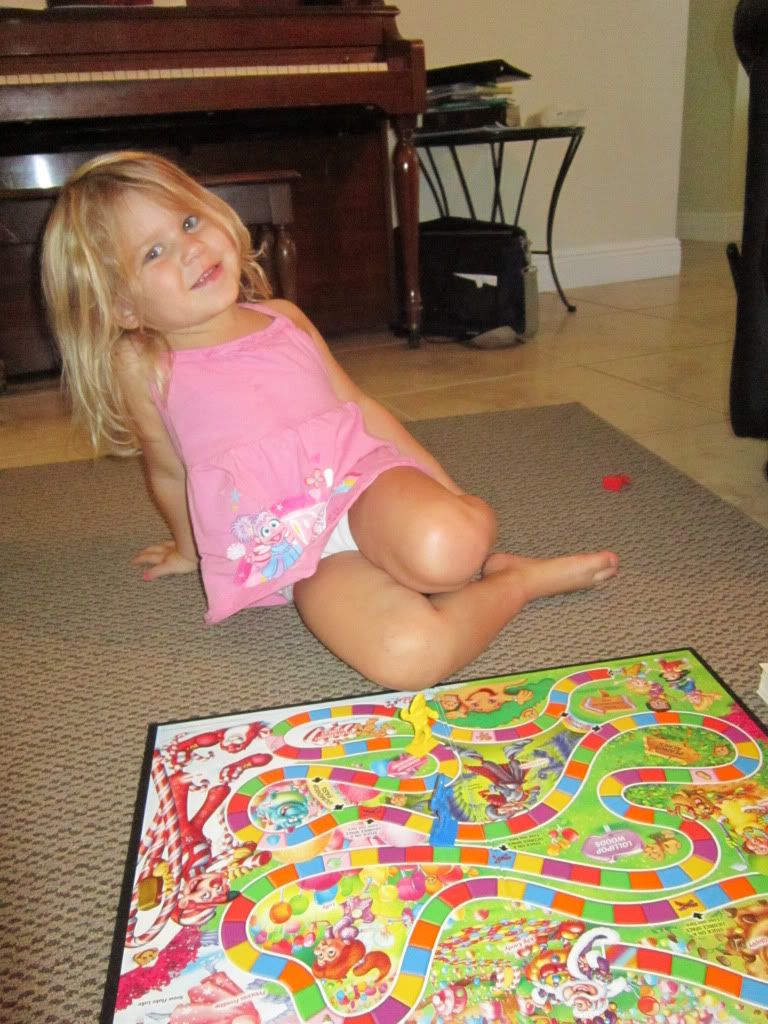 Gabe wasn't quite himself this week since he was battling a cold, but of course, he had fun as always! I love listen to him repeat everything we do and say (especially Jadyn). He started saying "yummy" this week when he eats anything! Here's his week in pictures.
Jadyn trying to show Gabe that his car was too big for the garage.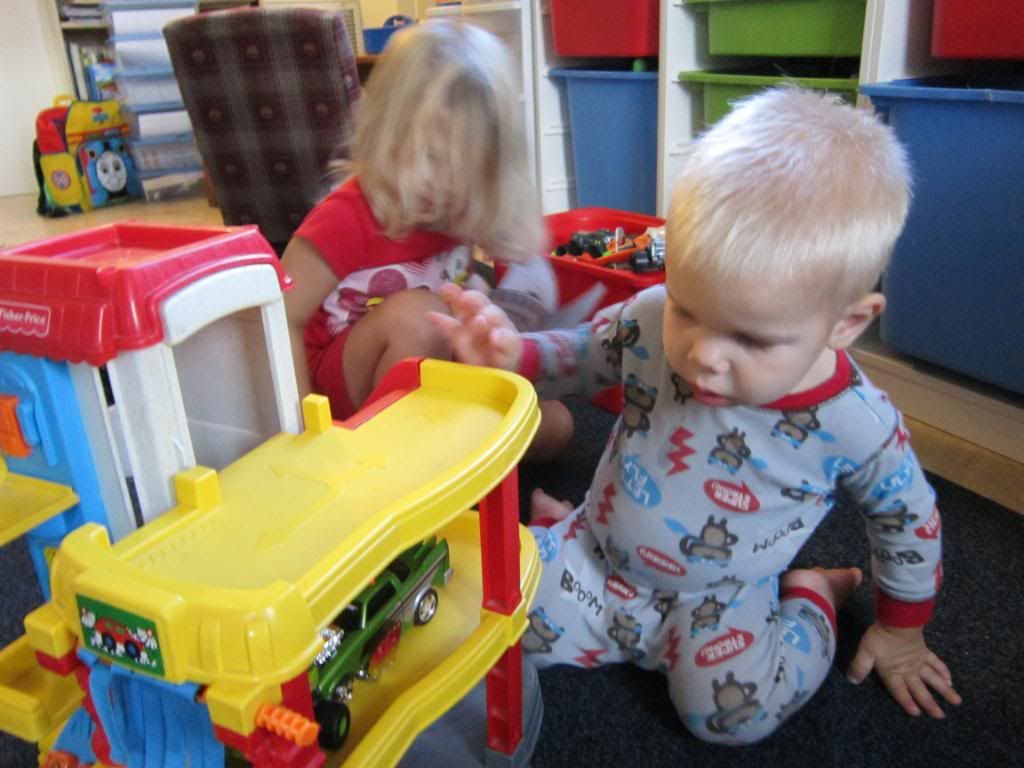 Playing basketball.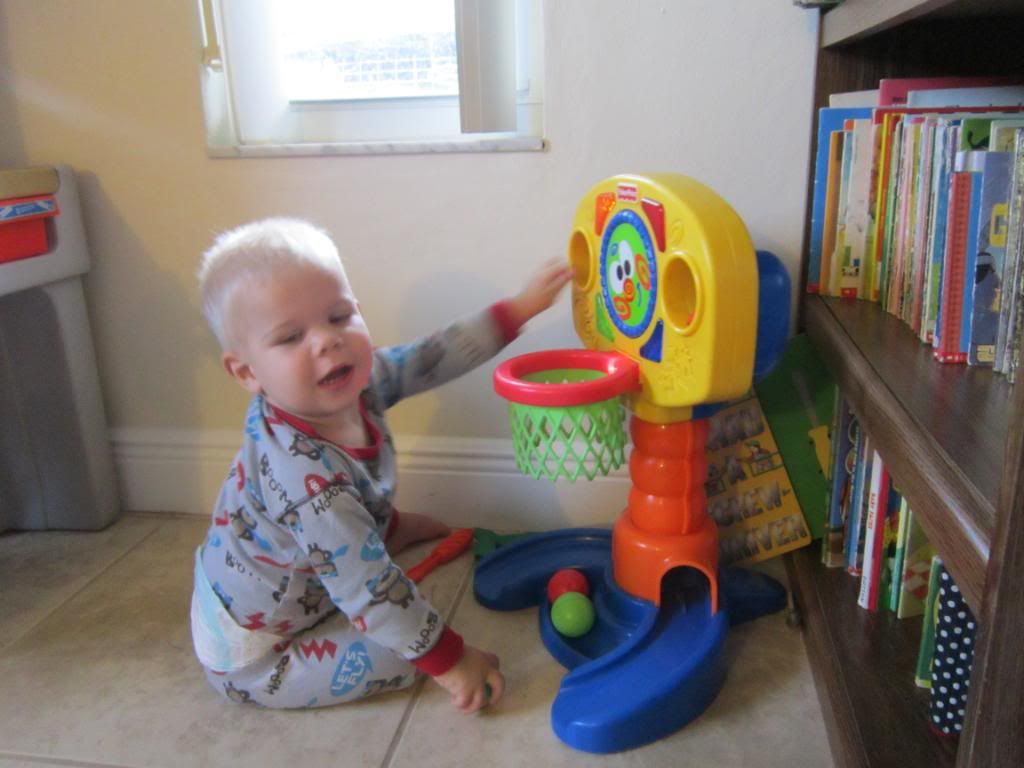 He found my leftover "V" papers from last week and wanted to color it. Of course, Jadyn had to help!=)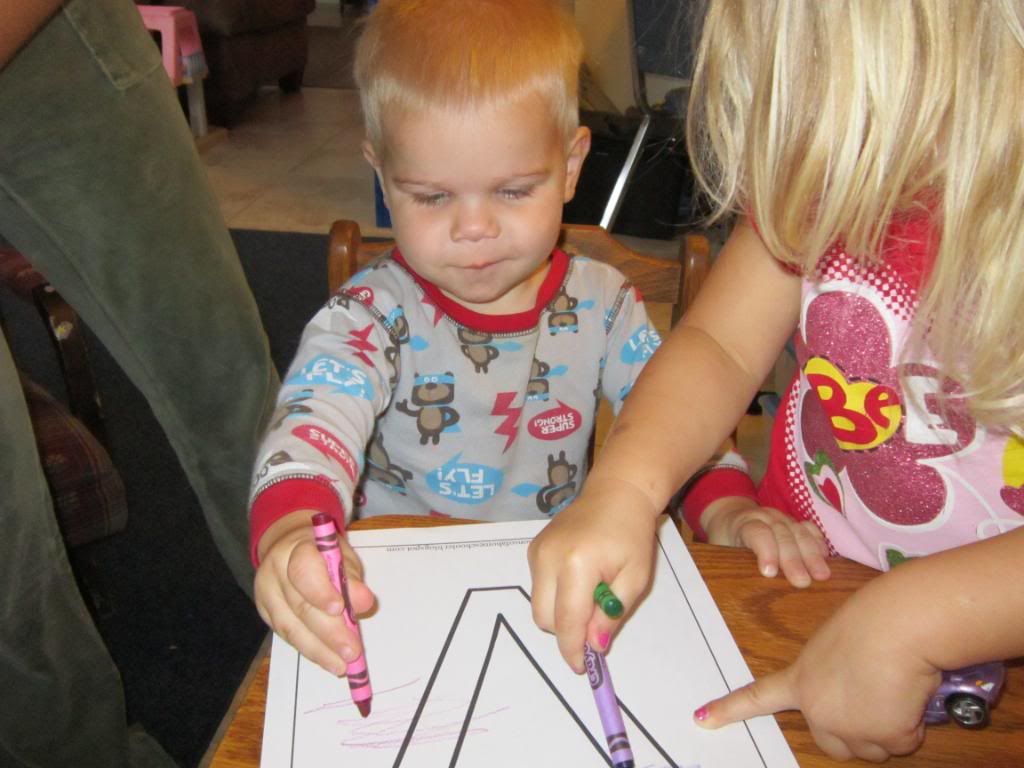 His favorite activity this week!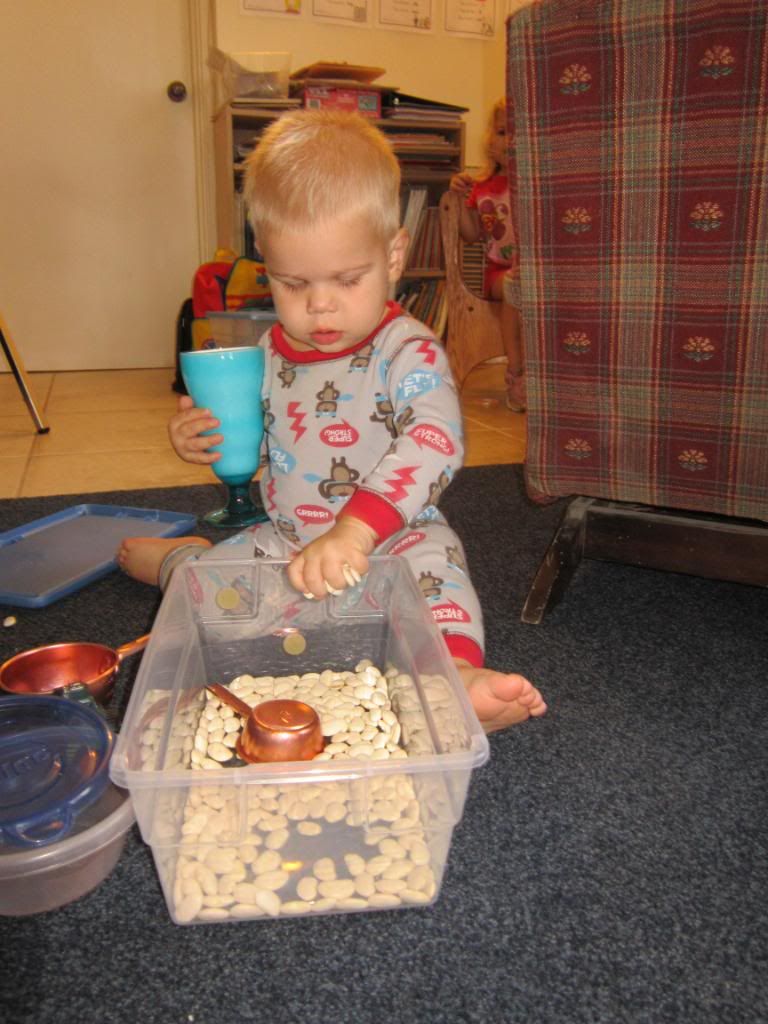 I switched the beans out one day with the stones. He was pretty excited!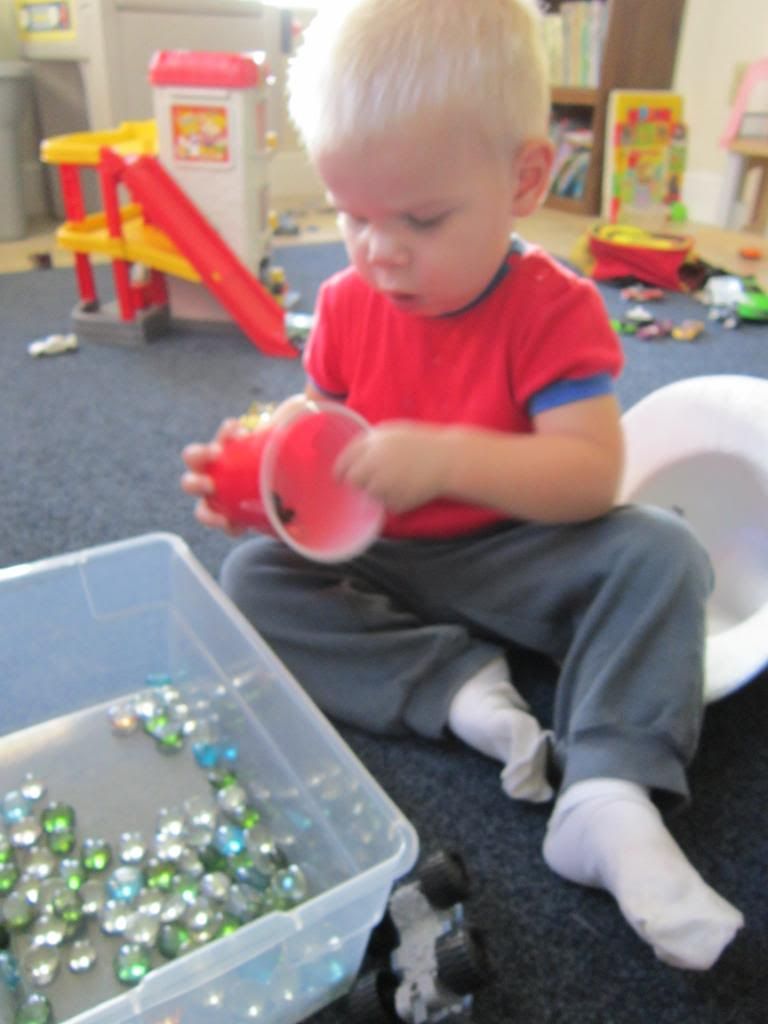 Gabe loves singing with Jadyn.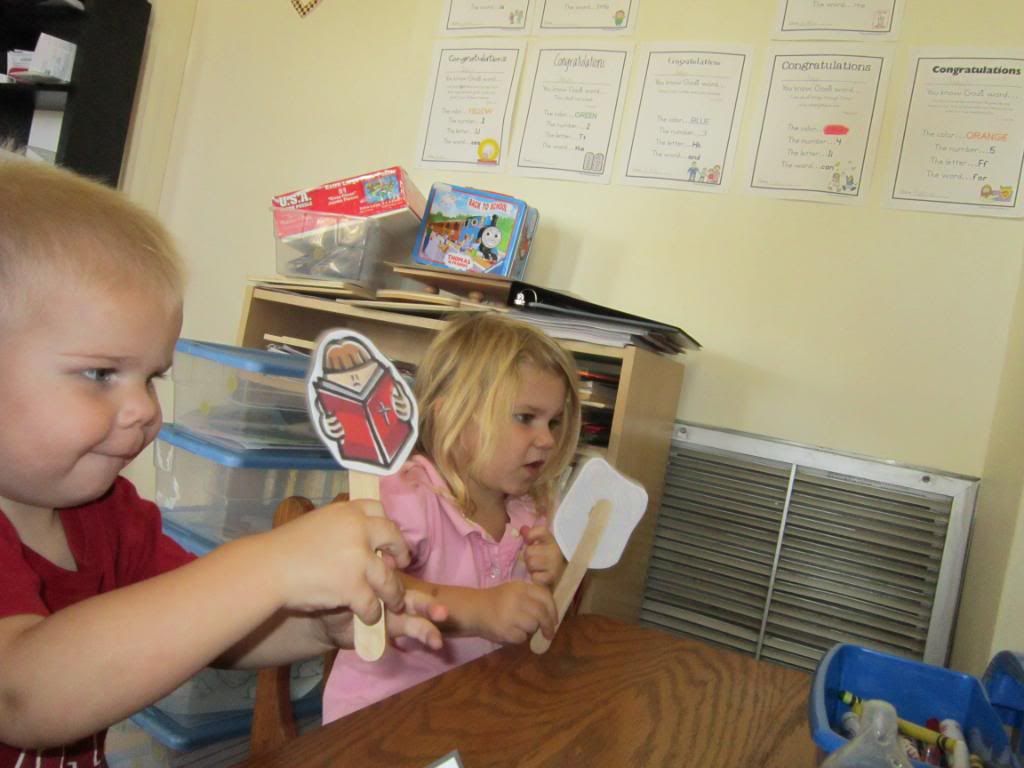 Gabe got the construction site out for the first time in awhile.
Happy to be coloring!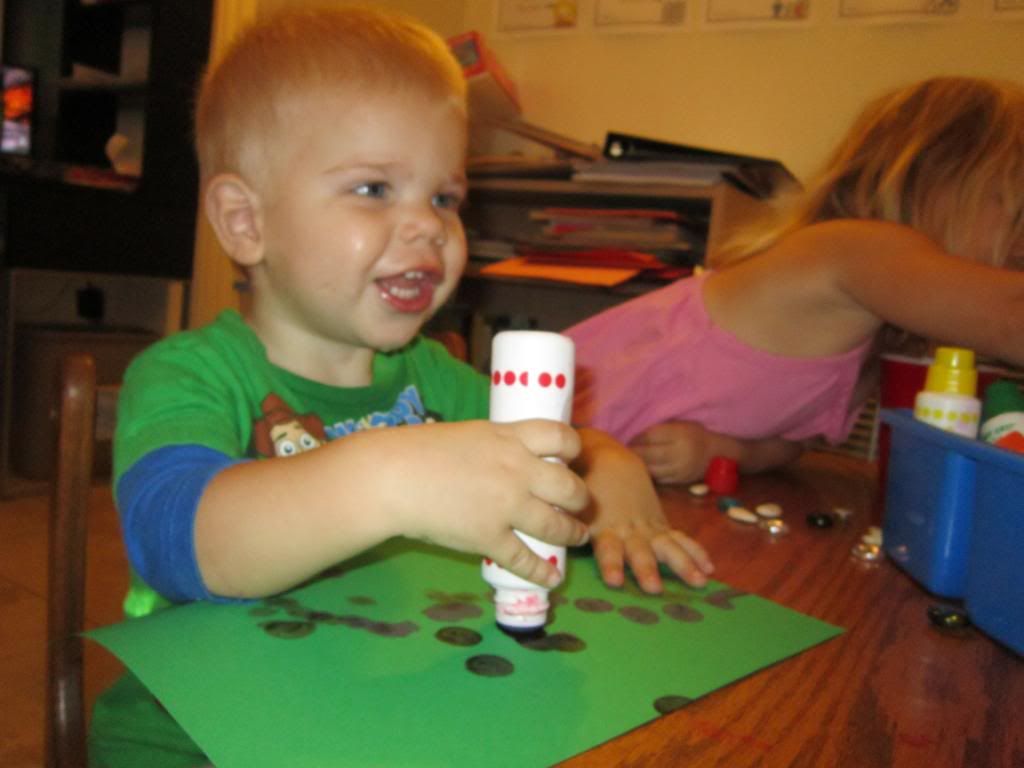 Our dog Streak and Gabe have become best friends recently. Gabe loves playing ball with him.
I can't leave these 2 alone for a second!;) I guess they thought the beans and stones would be more fun out of the bin!